In 2013 and 2014 La Dolfina also won the so-called Triple Crown. The Argentine Triple Crown is a series of the most important tournaments worldwide and consists of the Tortugas Open, Hurlingham Open and Argentine Open. This year La Dolfina already managed make it to the top of the winners' podium of the first two tournaments of the Triple Crown. In case the team accomplishes to win the Argentine Open in 2015, the foursome would also be the winner of the Argentine Triple Crown for the third time on a row. This has never happened before in the history of the sport of polo.
Not even the legendary Coronel Suárez Polo Team has ever accomplished this feat, to win the magical Triple Crown for three consecutive years. The team won the Crown in 1968, 1972, 1974, 1975 and 1977. Two times – in 1994 and in 2010 – team Ellerstina gained the Triple Crown. Single winners are Santa Ana in 1973 and La Aguada in 2003.
In the final match, taking place on Saturday at 4.30 pm (local time Buenos Aires), La Dolfina will play with its well-known line-up of four ten goalers Adolfo Cambiaso, David Stirling, Pablo Mac Donough and Juan Martín Nero. Ellerstina Piaget contests for victory with an all-Pieres line-up: The brothers Gonzalo Jr. (+10), Facundo (+10) and Nicolás (+9) play alongside their cousin, new 10-goaler Polito. Former team member Marian Aguerre supports the foursome as team coach.
The Argentine Polo Open is the most important polo tournament at club level. Since 1893 it has been held at the "Campo Argentino de Polo of Palermo" in Buenos Aires. The world famous stadium is also called "Cathedral of Polo". Between 1893 and 1923 the Argentine Open was known as "River Plate Polo Championship". As well as the other two main polo events, the Tortugas Open and the Hurlingham Open, the handicap of the teams must be between 28 and 40 goals. The tournament is organized by the Asociación Argentina de Polo (AAP) and attracts thousands of spectators eahch year to the stadium in Palermo, Buenos Aires.
Tribute to the champions: In case La Dolfina accomplishes a hat trick next Saturday and wins the Argentine Triple Crown for the third time in a row, the upcoming issue of POLO+10 World will go into print next Wednesday with this cover (see above)!
The team of POLO+10 is present at the final of the Argentine Open and for appointment requests can be reached via email: hello@poloplus10.com
Argentine Open Statistics Team La Dolfina:
Adolfo Cambiaso hcp 10
40 years old
1st Argentine Open: 1992
Played: 22
Winner: 11
Finalist: 8
Goals Scored: 823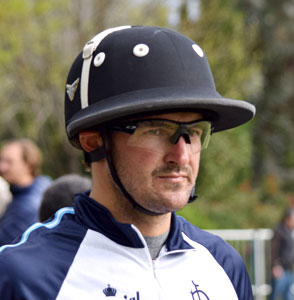 David Stirling hcp 10
34 years old
1st Argentine Open: 2009
Played: 6
Winner: 3
Finalist: 3
Goals Scored: 64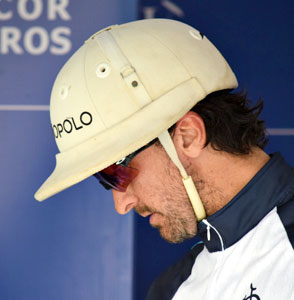 Pablo Mac Donough hcp 10
33 years old
1st Argentine Open: 2002
Played: 13
Winner: 5
Finalist: 5
Goals Scored: 150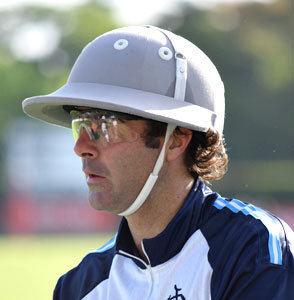 Juan Martín Nero hcp 10
34 years old
1st Argentine Open: 2004
Played: 11
Winner: 5
Finalist: 4
Goals Scored: 97
Argentine Open Statistics Team Ellerstina: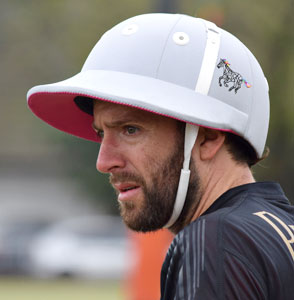 Pablo "Polito" Pieres hcp 10
29 years old
1st Argentine Open: 2009
Played: 6
Winner: 0
Finalist: 2
Goals Scored: 119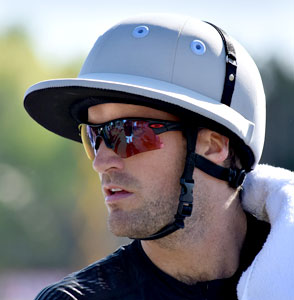 Nicolás Pieres hcp 9
24 years old
1st Argentine Open: 2009
Played: 6
Winner: 1
Finalist: 3
Goals Scored: 49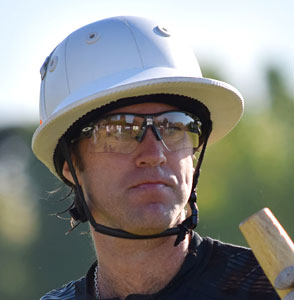 Gonzalo Pieres hcp 10
32 years old
1st Argentine Open: 1999
Played: 16
Winner: 3
Finalist: 6
Goals Scored: 168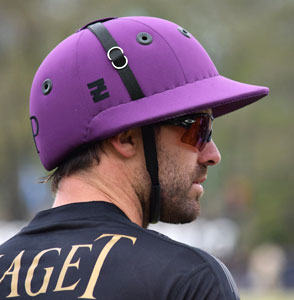 Facundo Pieres hcp 10
29 years old
1st Argentine Open: 2003
Played: 12
Winner: 3
Finalist: 6
Goals Scored: 376
(Source: AAP, effective 9 December 2015)
Statistics Winning Teams of Argentine Open:
Team, Number of titles
Coronel Suárez 25
Hurlingham 14
La Dolfina 8
North Santa Fe 8
El Trébol 8
Venado Tuerto 7
La Espadaña 6
Indios Chapaleufú 6
Ellerstina 6
Indios Chapaleufú II 4
The Casuals 3
Las Rosas 3
Santa Inés 3
Santa Paula 3
Santa Ana 3
Las Petacas 2
Western Camps 2
Flores 1
La Victoria 1
San Carlos 1
Palomar 1
Coronel Suárez-Los Indios 1
La Rinconada 1
Meadow Brook 1
Tortugas 1
Los Indios 1
Los Pingüinos 1
Coronel Suárez II 1
La Aguada 1
Winners of the Argentine Open since 1893:
1893 (April in Hurlingham) – Hurlingham: Francisco J.Balfour, Frank Furber, J. C. Tetley, Hugo Scott Robson
1893 (October in Cañada de Gómez) – Hurlingham: Francisco J.Balfour, Frank Furber, J. C. Tetley, Hugo Scott Robson (Juan Ravenscroft)
1894 (April in Hurlingham) – The Casuals: E. Follet Holt, R. Mc Smyth, Percy Talbot, F.S. Robinson
1894 (October in Cañada de Gómez) – Flores: J. Bennett, F. J. Bennett, T. Scout Robson, Hugo Scott Robson
1895 (April in Hurlingham) – Las Petacas: José Martínez, Sixto Martínez, Frank E. Kinchant, Francisco Benítez
1895 (October in Cañada de Gómez) – The Casuals: E. Follet Holt, C. J. Tetley, R. Scott Moncrieff, Percy Talbot
1896 – Las Petacas: José Martínez, Sixto Martínez, Frank C. Kinchant, Francisco Benítez
1897 – Hurlingham: M. Finlayson, Frank Furber, E. Follet Holt, Hugo Scott Robson
1898 – The Casuals: Frank B. Hinchliff, Eduardo Traill, Roberto W.Traill, F.S. Robinson
1899 – Hurlingham: Francisco J. Balfour, F.J. Bennet, T. Scott Robson, Hugo Scott Robson
1900 – La Victoria: Magnus Fea, Frank E. Kinchant, J. Luard Bury, G. Hinchliff
1901 – San Carlos: Gastón Peers, Percy Talbot, J. Carrizo, Roque Fredes
1902 – Hurlingham: Francisco J. Balfour, E. C. Robson, T. Scott Robson, B. Bedford
1903 – Hurlingham: Francisco J. Balfour, G. E. P. Robson, T. Scott Robson, Hugo Scott Robson
1904 – North Santa Fe: José E. Traill, Eduardo Traill, Juan A. E. Traill, Roberto W. Traill
1905 – Hurlingham: E. C. Robson, T. Scott Robson, Hugo Scott Robson, B. Bedford
1906 – North Santa Fe: José E. TraiII, Juan A. E. Traill, Roberto W. Traill, José González
1907 – Western Camps: Juan A. Campbell, Ricardo Leared, H. Drysdale, Eduardo Lucero
1908 – North Santa Fe: José E.Traill, Eduardo Traill, Juan A. E. Traill, Roberto W. Traill
1909 – Western Camps: Juan A. Campbell, Ricardo Leared, H. Drysdale, Eduardo Lucero
1910 – Las Rosas: Carlos A. M. Watts, Roberto Guillermo Best, Juan A. E. Traill, Count E. de Galleani
1911 – North Santa Fe: Geoffrey C. Francis, L. A. Lynch Staunton, Roberto W. Traill, Juan A. E. Traill
1912 – North Santa Fe: Geoffrey C. Francis, L. A. Lynch Staunton, Roberto W. Traill, Juan A. E. Traill
1913 – North Santa Fe (+33): José E. Traill 9, L. A. Lynch Staunton 6, Roberto W. Traill 8, Juan A. E. Traill 10
1914 – (Not played due to World War I)
1915 – El Palomar (+26): Lindsay R. S. Holway 5, Samuel A. Casares 6, Carlos F. Lacey 5, Luis L. Lacey 10
1916 – North Santa Fe (+25): Juan B. Miles 3, David B. Miles 6, Carlos N. Land 6, Juan A. E. Traill 10
1917 – North Santa Fe (+28): Juan B. Miles 5, David B. Miles 7, Carlos N. Land 6, Juan A. E. Traill 10
1918 – Hurlingham (+25): Juan H. Roberts 4, C. Crawford Smith 5, Julio Negrón 6, Juan A. E. Traill 10
1919 – Las Rosas (+24): Guillermo Agar Benitz 5, Juan B. Miles 6, David B. Miles 7, Carlos N. Land 6
1920 – Hurlingham (+26): Arturo J. Kenny 5, Juan D. Nelson 6, Julio Negrón 6, Luis L. Lacey 9
1921 – Hurlingham (+26): Arturo J. Kenny 5, Juan D. Nelson 6, Julio Negrón 6, Luis L. Lacey 9
1922 – Santa Inés (+15): Daniel M. Kearney 3, Carlos N. Land 6, Guillermo Brooke Naylor 4, Juan Kearney 2
1923 – Las Rosas (+30): Juan B. Miles 7, José E. Traill 6, Juan A. E. Traill 9, David B. Miles 8
1924 – Santa Inés (+22): Daniel M. Kearney 5, Carlos N. Land 7, Guillermo Brooke Naylor 5, Juan Kearney 5
1925 – Hurlingham (+30): Arturo J. Kenny 6, Juan D. Nelson 8, Eustace Leonardo Lacey 6, Luis L. Lacey 10
1926 – Hurlingham (+18): MARTIN IRON: Francisco Ceballos 3, Ramón Videla Dorna 4, Justo J. Galarreta 4, Enrique E. Padilla 7
1927 – Hurlingham (+27): Arturo J. Kenny 6, Juan D. Nelson 8, Julio Negrón 4, Luis L. Lacey 9
1928 – Santa Inés (+21): Daniel Kearney 6, Guillermo Brooke Naylor 6, Kenneth Reynolds 3, Juan Kearney 6
1929 – Hurlingham (+31): Arturo J. Kenny 6, Juan D. Nelson 8, Enrique Padilla 7, Luis L. Lacey 10
1930 – Santa Paula (+27): Alfredo J. Harrington 5, Juan J. Reynal 6, José C. Reynal 8, Manuel Andrada 8
1931 – La Rinconada (+25): Audilio Bonadeo Ayrolo 4, Martín J. Reynal 5, José C. Reynal 8, Manuel Andrada 8
1932 – Meadow Brook (+30): Michael G. Phipps 7, Winston F.C. Guest 9, Elmer J. Boeseke Jr. 8, William H. Post 6
1933 – Santa Paula (+29): Juan J. Reynal 7, Martín J. Reynal 6, José C. Reynal 8, Manuel Andrada 8
1934 – Coronel Suárez (+20): Ricardo E. Garrós 4, Eduardo E. Garrós 4, Enrique J. Alberdi 7, Juan C. Alberdi 5
1935 – Tortugas (+25): Juan C. Alberdi 6, Mario Inchauspe 5, Enrique J. Alberdi 7, Manuel Andrada 7
1936 – Santa Paula (+27): Juan J. Reynal 6, Matías Casares 6, José C. Reynal 9, Ricardo S. Santamarina 6
1937 – Hurlingham (+26): Eduardo Rojas Lanusse 5, Juan D. Nelson 6, Roberto Cavanagh 8, Luis L. Lacey 7
1938 – Los Indios (+26): Audilio Bonadeo Ayrolo 4, Juan Rodríguez 6, Andrés Gazzotti 8, Manuel Andrada 8
1939 – El Trébol (+27): Luis J. Duggan 6, Heriberto Duggan 7, Enrique Duggan 5, Manuel Andrada 9
1940 – El Trébol (+25): Luis J. Duggan 6, Julio M. Menditeguy 6, Heriberto Duggan 7, Carlos E. Menditeguy 6
1941 – El Trébol (+29): Luis J. Duggan 7, Julio M. Menditeguy 7, Heriberto Duggan 8, Carlos E. Menditeguy 7
1942 – El Trébol (+33): Luis J. Duggan 8, Julio M. Menditeguy 8, Heriberto Duggan 9, Carlos M. Menditeguy 8
1943 – El Trébol (+36): Luis J. Duggan 9, Julio M. Menditeguy 9, Heriberto Duggan 9, Carlos M. Menditeguy 9
1944 – Venado Tuerto (+32): Juan L. Cavanagh 6, Roberto Cavanagh 7, Enrique J. Alberdi 10, Juan C. Alberdi 9
1945 – (Not played due to World War II)
1946 – Venado Tuerto (+36): Juan L. Cavanagh 8, Roberto Cavanagh 8, Enrique J. Alberdi 10, Juan C. Alberdi 10
1947 – Venado Tuerto (+34): Juan L. Cavanagh 8, Roberto Cavanagh 8, Enrique J. Alberdi 9, Juan C. Alberdi 9
1948 – Venado Tuerto (+36): Juan L. Cavanagh 9, Roberto Cavanagh 9, Enrique J. Alberdi 9, Juan C. Alberdi 9
1949 – Venado Tuerto (+34): Luis J. Duggan 7, Juan L. Cavanagh 9, Enrique J. Alberdi 9, Juan C. Alberdi 9
1950 – Venado Tuerto (+37): Juan L. Cavanagh 9, Roberto Cavanagh 9, Enrique J. Alberdi 9, Juan C. Alberdi 10
1951 – Los Pingüinos (+27): Luis J. Duggan 7, Iván M. Mihanovich 6, Gabriel Capdepont 7, Mariano Gutiérrez Achával 7
1952 – Coronel Suárez (+29): Ruben Fernández Sarraúa 5, Francisco Reyes Carrere 7, Enrique J. Alberdi 9, Juan Carlos Harriott 8
1953 – Coronel Suárez (+32): Ernesto J. Lalor 6, Francisco Reyes Carrere 8, Enrique J. Alberdi 9, Juan C. Alberdi 9
1954 – El Trébol (+34): Nicolas Ruíz Guiñazú 7, Robert Skene 10, Carlos E. Menditeguy 10, Eduardo A. Bullrich 7
1955 – Venado Tuerto (+38): Juan L. Cavanagh 9, Roberto Cavanagh 10, Enrique J. Alberdi 10, Juan C. Alberdi 9
1956 – El Trébol (+33): Eduardo A. Bullrich 7, Julio Menditeguy 7, Robert Skene 10, Carlos E. Menditeguy 9
1957 – Coronel Suárez (+29): Bertil Andino Grahn 6, Juan Carlos Harriott (h) 7, Enrique J. Alberdi 9, Juan Carlos Harriott 7
1958 – Coronel Suárez (+27): Horacio A. Heguy 6, Juan Carlos Harriott (h) 8, Antonio Heguy 5, Juan Carlos Harriott 8
1959 – Coronel Suárez (+31): Horacio A. Heguy 7, Juan Carlos Harriott (h) 9, Luis A. Lalor 7, Juan Carlos Harriott 8
1960 – El Trébol (+29): Horacio Castilla 4, Teófilo V. Bordeu 7, Carlos de la Serna 8, Carlos E. Menditeguy 10
1961 – Coronel Suárez (+31): Horacio A. Heguy 8, Daniel González 6, Juan Carlos Harriott (h) 9, Juan Carlos Harriott 8
1962 – Coronel Suárez (+32): Horacio A. Heguy 9, Daniel González 6, Juan Carlos Harriott (h) 10, Juan Carlos Harriott 7
1963 – Coronel Suárez (+31): Alberto P. Heguy 6, Horacio A. Heguy 8, Juan Carlos Harriott (h) 10, Juan Carlos Harriott 7
1964 – Coronel Suárez (+33): Alberto P. Heguy 7, Horacio A. Heguy 9, Juan Carlos Harriott (h) 10, Juan Carlos Harriott 7
1965 – Coronel Suárez (+33): Alberto P. Heguy 7, Horacio A. Heguy 9, Juan Carlos Harriott (h) 10, Daniel González 7
1966 – Coronel Suárez (+35): Alberto P. Heguy 8, Horacio A. Heguy 9, Juan Carlos Harriott (h) 10, Daniel González 8
1967 – Coronel Suárez (+35): Alberto P. Heguy 9, Horacio A. Heguy 9, Juan Carlos Harriott (h) 10, Alfredo Harriott 7
1968 – Coronel Suárez (+33): Alberto P. Heguy 8, Horacio A. Heguy 8, Juan Carlos Harriott (h) 10, Alfredo Harriott 7
1969 – Coronel Suárez (+35): Alberto P. Heguy 8, Horacio A. Heguy 9, Juan Carlos Harriott (h) 10, Alfredo Harriott 8
1970 – Coronel Suárez (+36): Alberto P. Heguy 8, Horacio A. Heguy 9, Juan Carlos Harriott (h) 10, Alfredo Harriott 9
1971 – Santa Ana (+36): Teófilo V. Bordeu 7, Gastón Dorignac 10, Daniel González 9, Francisco Dorignac 10
1972 – Coronel Suárez (+38): Alberto P. Heguy 9, Horacio A. Heguy 10, Juan Carlos Harriott (h) 10, Alfredo Harriott 9
1973 – Santa Ana (+37): Gastón R. Dorignac 10, Héctor Merlos 8, Daniel González 9, Francisco Dorignac 10
1974 – Coronel Suárez (+37): Alberto P. Heguy 9, Horacio A. Heguy 9, Juan Carlos Harriott (h) 10, Alfredo Harriott 9
1975 – Coronel Suárez (+40): Alberto P. Heguy 10, Horacio A. Heguy 10, Juan Carlos Harriott (h) 10, Alfredo Harriott 10
1976 – Coronel Suárez (+39): Alberto P. Heguy 10, Horacio A. Heguy 9, Juan Carlos Harriott (h) 10, Alfredo Harriott 10
1977 – Coronel Suárez (+40): Alberto P. Heguy 10, Horacio A. Heguy 10, Juan Carlos Harriott (h) 10, Alfredo Harriott 10
1978 – Coronel Suárez (+40): Alberto P. Heguy 10, Horacio A. Heguy 10, Juan Carlos Harriott (h) 10, Alfredo Harriott 10
1979 – Coronel Suárez (+40): Alberto P. Heguy 10, Horacio A. Heguy 10, Juan Carlos Harriott (h) 10, Alfredo Harriott 10
1980 – Coronel Suárez (+33): Benjamín Araya 5, Alberto P. Heguy 10, Alfredo Harriott 10, Celestino Garrós 8
1981 – Coronel Suárez (+36): Benjamín Araya 7, Alberto P. Heguy 10, Alfredo Harriott 10, Celestino Garrós 9
1982 – Santa Ana (+36): Gastón R. Dorignac 9, Héctor Merlos 8, Guillermo Gracida (h) 10, Francisco E. Dorignac 9
1983 – Coronel Suárez II (+33): Benjamín Araya 9, Juan Badiola 8, Daniel González 8, Horacio Araya 8
1984 – La Espadaña (+34): Juan M. Zavaleta 8, Alfonso Pieres 9, Gonzalo Pieres 9, Ernesto Trotz (h) 8
1985 – La Espadaña (+37): Antonio Herrera 8, Alfonso Pieres 10, Gonzalo Pieres 10, Ernesto Trorz (h) 9
1986 – Indios Chapaleufú (+31): Marcos Heguy 7, Gonzalo Heguy 8, Horacio Heguy (h) 8, Alejandro Garrahan 8
1987 – La Espadaña (+39): Carlos Gracida 9, Alfonso Pieres 10, Gonzalo Pieres 10, Ernesto Trotz (h) 10
1988 – La Espadaña (+39): Carlos Gracida 9, Alfonso Pieres 10, Gonzalo Pieres 10, Ernesto Trotz (h) 10
1989 – La Espadaña (+40): Carlos Gracida 10, Alfonso Pieres 10, Gonzalo Pieres 10, Ernesto Trotz (h) 10
1990 – La Espadaña (+40): Carlos Gracida 10, Alfonso Pieres 10, Gonzalo Pieres 10, Ernesto Trotz (h) 10
1991 – Indios Chapaleufú (+37): Bautista Heguy 8, Gonzalo Heguy 10, Horacio Heguy (h) 10,Marcos Heguy 9
1992 – Indios Chapaleufú (+40): Bautista Heguy 10, Gonzalo Heguy 10, Horacio Heguy (h) 10, Marcos Heguy 10
1993 – Indios Chapaleufú (+40): Bautista Heguy 10, Gonzalo Heguy 10, Horacio Heguy (h) 10, Marcos Heguy 10
1994 – La Ellerstina (+37): Adolfo Cambiaso 9, Mariano Aguerre 8, Gonzalo Pieres 10, Carlos Gracida 10
1995 – Indios Chapaleufú (+40): Bautista Heguy 10, Gonzalo Heguy 10, Horacio Heguy (h) 10, Marcos Heguy 10
1996 – Indios Chapaleufú II (+37): Alberto Heguy (h) 9, Ignacio Heguy 9, Alejandro Díaz Alberdi 9, Eduardo Heguy 10
1997 – La Ellerstina (+37): Adolfo Cambiaso 10, Mariano Aguerre 9, Gonzalo Pieres 10, Bartolomé Castagnola 8
1998 – La Ellerstina (+38): Adolfo Cambiaso 10, Mariano Aguerre 9, Gonzalo Pieres 10, Bartolomé Castagnola 9
1999 – Indios Chapaleufú II (+37): Alberto Heguy (h) 9, Ignacio Heguy 10, Milo Fernández Araujo 8, Eduardo Heguy 10
2000 – Indios Chapaleufú II (+38): Alberto Heguy (h) 9, Ignacio Heguy 10, Milo Fernández Araujo 9, Eduardo Heguy 10
2001 – Indios Chapaleufú (+38): Bautista Heguy 10, Mariano Aguerre 10, Marcos Heguy 10, Horacio Heguy (h) 8
2002 – La Dolfina (+38): Adolfo Cambiaso 10, Sebastián Merlos 9, Juan I. Merlos 10, Bartolomé Castagnola 9
2003 – La Aguada (+34): Javier Novillo Astrada 9, Eduardo Novillo Astrada (h) 9, Miguel Novillo Astrada 9, Ignacio Novillo Astrada 7
2004 – Indios Chapaleufú II (+37): Alberto Heguy (h) 9, Ignacio Heguy 10, Milo Fernández Araujo 9, Eduardo Heguy 9
2005 – La Dolfina (+36): Adolfo Cambiaso 10, Lucas Monteverde (h) 8, Mariano Aguerre 9, Bartolomé Castagnola 9
2006 – La Dolfina (+39): Adolfo Cambiaso 10, Lucas Monteverde (h) 9, Mariano Aguerre 10, Bartolomé Castagnola 10
2007 – La Dolfina (+39): Adolfo Cambiaso 10, Lucas Monteverde (h) 9, Mariano Aguerre 10, Bartolomé Castagnola 10
2008 – La Ellerstina (+39): Facundo Pieres 10, Gonzalo Pieres 10, Pablo Mac Donough 10, Juan Martín Nero 9
2009 – La Dolfina (+40): Adolfo Cambiaso 10, Lucas Monteverde (h) 10, Mariano Aguerre 10, Bartolomé Castagnola 10
2010 – La Ellerstina (+40): Facundo Pieres 10, Gonzalo Pieres 10, Pablo Mac Donough 10, Juan Martín Nero 10
2011 – La Dolfina (+39): Adolfo Cambiaso 10, David Stirling Jr 9, Pablo Mac Donough 10, Juan Martín Nero 10
2012 – La Ellerstina (+38): Facundo Pieres 10, Gonzalo Pieres (h) 10, Mariano Aguerre 9, Nicolás Pieres 9
2013 – La Dolfina (+39): Adolfo Cambiaso 10, David Stirling Jr 9, Pablo Mac Donough 10, Juan Martín Nero 10
2014 – La Dolfina (+40): Adolfo Cambiaso 10, David Stirling Jr 10, Pablo Mac Donough 10, Juan Martín Nero 10