Careyes Polo Club and Giorgio Brignone hosted the annual Copa de Careyes over the holiday season at the private gated community located on the Pacific Ocean. This year, three teams participated in the Copa and three teams attended the first ever Junior Copa, which included young players as well as beginners, who wanted to learn the sport of kings.
The number of players for the holidays was fewer than normal – however, more than seven countries were represented – Portugal, Mexico, Canada, France, Italy, Germany and Argentina. The Copa de Careyes was held over 8 days with all team playing against each other twice – giving the teams 4 tournament games. In the final team Agua Alta met Chamela. Either team had a chance to be the winner or to be placed third.
Play was back and forth – the first two chukkas ended with Chamela ahead 3-2.5, as the Chamela team was rated 6 goals and the Agua Alta team 5 goals. In the third chukka, each team scored 2 goals, but Nico Millan, a 3 goaler from Argentina, scored on a penalty in the 4th chukka and Jimmy Giebeler scored one as well. Ardissone scored in the final chukka as well as Carlitos Hernandez. The final score was 8-6.5 for team Chamela. Nico Millan was the high scoring professional and Alberico Ardissone led the amateurs.
Throughout the tournament the scores were very close and one game between Agua Alta and the Careyes foursome had to have three shootouts before the winner was determined – Careyes.
The Junior Copa had the teams play one practice game and then two days of tournaments – with round robin system. The scores from the first day carried over to the second – Agua Alta 2 was the winner. In the tournaments – there were brother and brother combination, mother and daughter – Angela and Anabel Colterjohn, Father Gary and son Cable Magness as well as the Hernandez brother against each other in the finals – truly a family affair for the holiday tournament.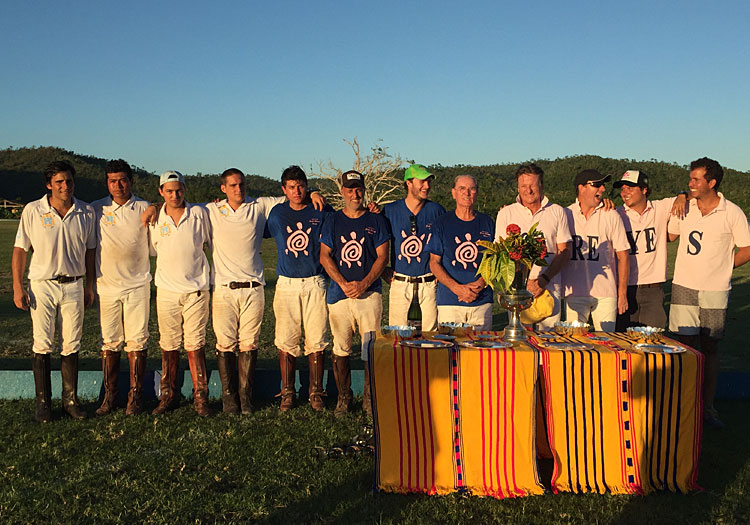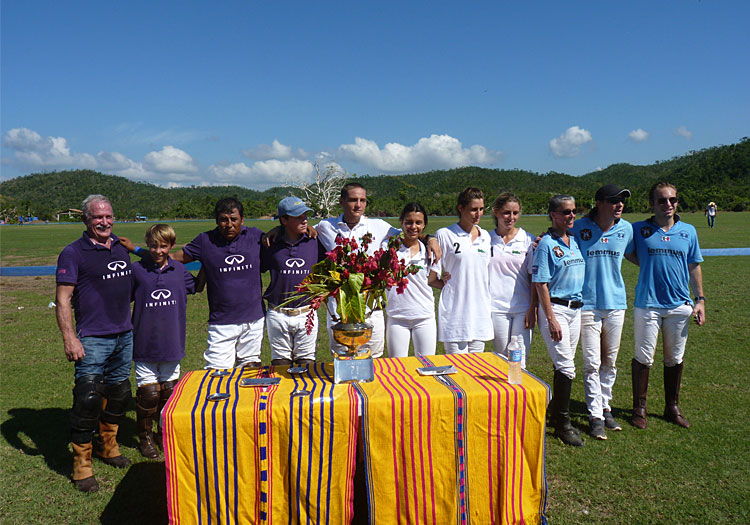 Teams:
COPA DE CAREYES
Agua Alta
Alberico Ardissone
Manuel Matos Gil
Milo Ardissone
Carlitos Hernandez
Chamela
Hans (Jimmy) Giebeler
Benito Hernandez
Nico Millan
Jaime Rincon-Gallardo
Careyes
Giorgio Brignone
Luis Perez
Diego Gonzalez
Sebastien Phillipot
JUNIOR COPA
Agua Alta 2
Alberico Ardissone
Maime Moelhausen
Gatsby Moellhausen
Lulu Ardissone
Magness
Gary Magness
Cable Magness
Galgo Hernandez
Giancarlo Brignone
Toronto
Angela Colterjohn
Anabel Colterjohn
Sebastien Phillipot
Sebastian Williamson
Careyes Polo Club season is November through April – please see www.careyes.com