The World's 50 Best Restaurants brings together a unique community of extraordinary culinary talent to celebrate global gastronomy. Featuring restaurants from 21 countries around the world across six continents, the list provides an annual barometer of the greatest gastronomic experiences across the globe.
El Celler de Can Roca was opened in 1986 by brothers Joan and Josep alongside their parents' simple restaurant in Girona. In 2007, younger brother Jordi completed the trio that has since created a gastronomic phenomenon. Head chef Joan, sommelier Josep and 2014's World Best Pastry Chef, Jordi Roca, have created a culinary experience which explores traditional Catalan ingredients combined with an extraordinary variety of cooking methods that stimulates diners' senses, emotions and memories – whether via an evocative smell, an explosion of flavour or a visual trick. The food is matched with an ambitious array of wines and finished with a selection of Jordi's magical masterpieces.
With seven restaurants in the 50 Best list, Spain has more than one reason to celebrate with Mugaritz remaining at No.6 and Tickets in Barcelona making its first appearance in the list at No.42. Albert Adrià of Tickets – and formerly pastry chef of El Bulli – is also recognised for his extraordinary talent as the 2015 World's Best Pastry Chef, sponsored by Cacao Barry.
Massimo Bottura's Osteria Francescana has moved up to No.2 after two years occupying third place. Bottura's ambitious creations are perfectly executed and altogether enchanting, successfully balancing the demands of both heritage and modernity. Osteria Francescana is one of three Italian restaurants recognised on the list alongside Le Calandre in Rubano and Piazzo Duomo in Alba.
France boasts five restaurants in the 50 Best with Mirazur remaining at No.11 for the second year running, followed by L'Arpege in Paris which has climbed 13 places in 2015. 2013's Diners Club® Lifetime Achievement Award winner Alain Ducasse celebrates a re-entry into the list at No.47 with the recently re-opened Au Plaza Athénée. 2015 also sees France's Hélène Darroze take home the Veuve Clicquot World's Best Female Chef Award and Daniel Boulud awarded The Diners Club® Lifetime Achievement Award for his culinary successes around the globe.
With six restaurants on the list overall and one new entry, the USA also has many reasons to be proud of its elite restaurants. Eleven Madison Park in New York remains in the top five and claims the Acqua Panna Best Restaurant in North America title. Dan Barber's Blue Hill at Stone Barns outside New York makes its first appearance on the list at No.49.
South America boasts nine restaurants from across the region on the list. Central in Lima rises 13 places to No.4 and is crowned the Acqua Panna Best Restaurant in South America. Chile, Peru and Mexico all have new entries including Boragó, Maido, Quintonil and Biko respectively.
With seven restaurants recognised in the world list, Asia features twice in the top 10 for the first time. Gaggan in Bangkok rises seven places in the world ranking to No.10 with Narisawa, from Tokyo, moving up to No.8. China also celebrates a new entry at No.24 in the form of Ultraviolet by Paul Pairet.
William Drew, Group Editor of The World's 50 Best Restaurants, said: "It has been a hugely exciting year with such a variety of culinary talents celebrated here tonight. As the appetite for reaching new gastronomic heights continues to grow we feel privileged to play a part in this journey of discovery and are proud to bring together this unique community of extraordinary talent within the industry."
How The World's 50 Best Restaurants list is compiled:
The list is created from the votes of The Diners Club® World's 50 Best Restaurants Academy, an influential group of almost 1,000 international leaders in the restaurant community. The Academy comprises 27 separate regions around the world, each of which has 36 members, including a chairperson, and each member casts seven votes. Of those seven, at least three votes must recognise restaurants outside of the academy member's own region. The panel in each region is made up of food writers and critics, chefs, restaurateurs and highly regarded 'gastronomes'. Members list their choices in order of preference, based on their best restaurant experiences of the previous 18 months. There is no pre-determined check-list of criteria, which helps to make the list as varied and open as possible.
Ranking: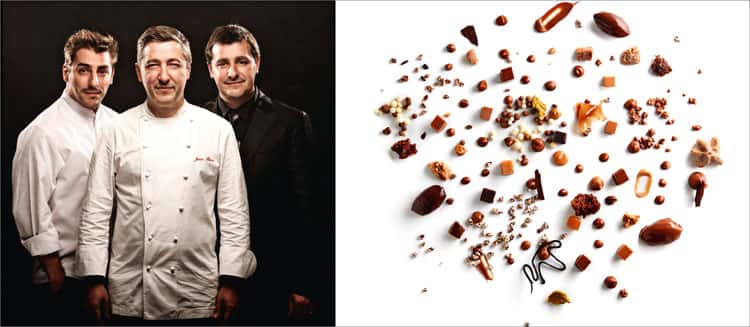 1. El Celler de Can Roca (Girona, Spain)
On the pass: Joan Roca
Style of food: Modern Spanish
Standout dish: Mackerel with pickles and mullet roe
cellercanroca.com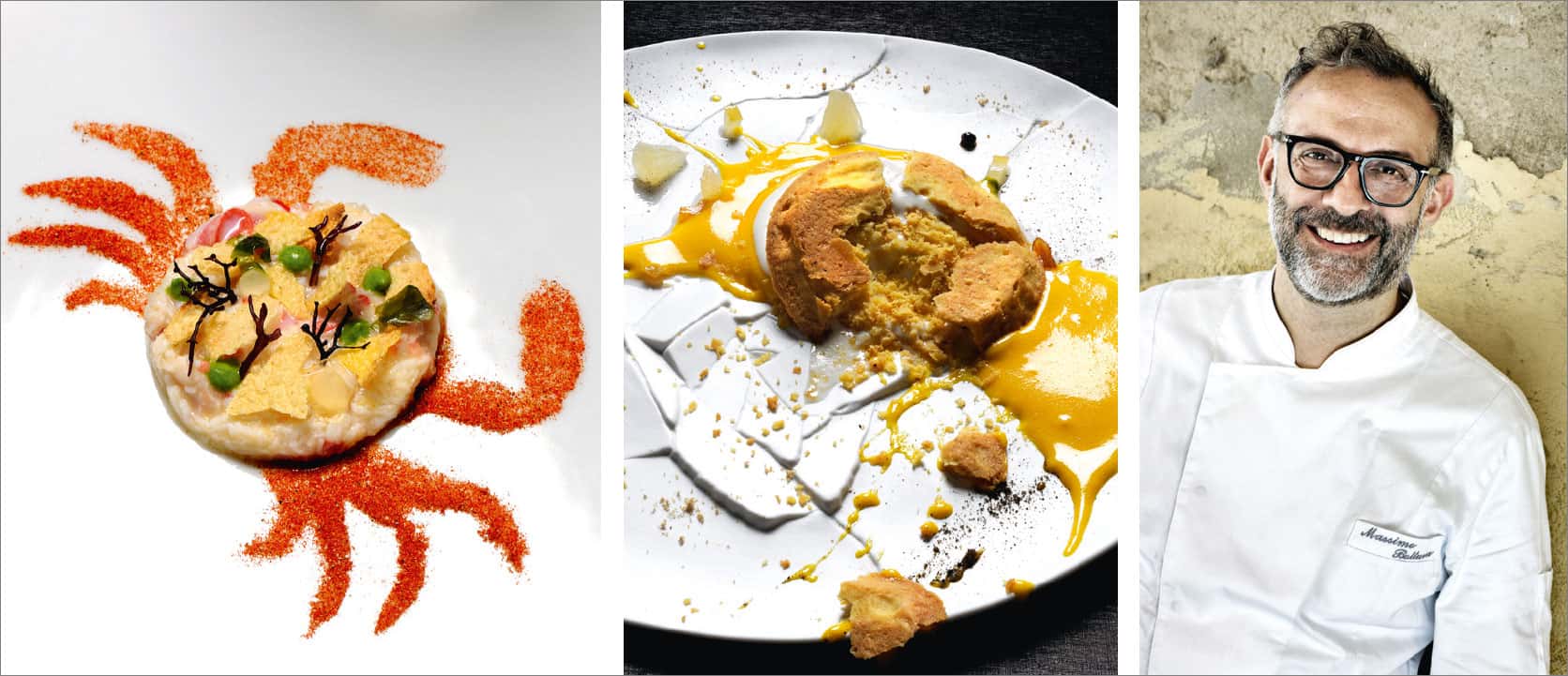 2. Osteria Francescana (Modena, Italy)
On the pass: Massimo ­Bottura, Takahiko Kondo & Davide Di Fabio
Style of food: Contemporary Italian
Standout dish: The crunchy part of the lasagne
osteriafrancescana.it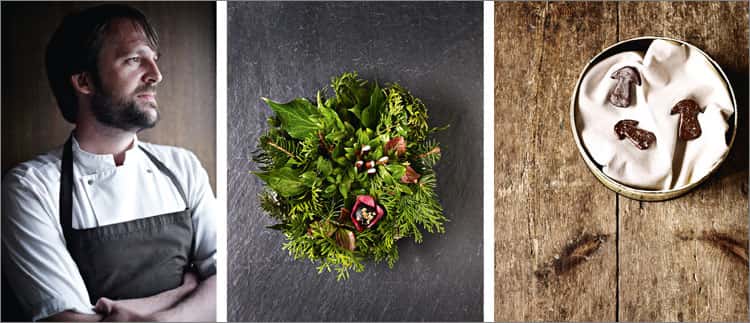 3. Noma (Kopenhagen, Denmark)
On the pass: René Redzepi & head chef Daniel Giusti
Style of food: Seasonal, terroir-led Scandinavian
Standout dish: Sweet shrimps wrapped in ramson leaves
noma.dk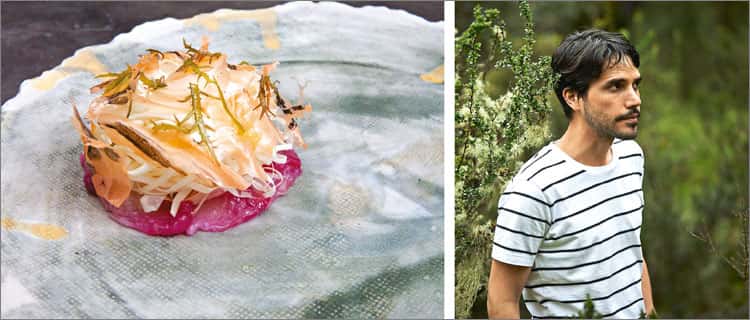 4. Central (Lima, Peru)
On the pass: Virgilio Martinez & head chef Pia León
Style of food: Avant-garde Peruvian
Standout dish: Octopus in purple coal
centralrestaurante.com.pe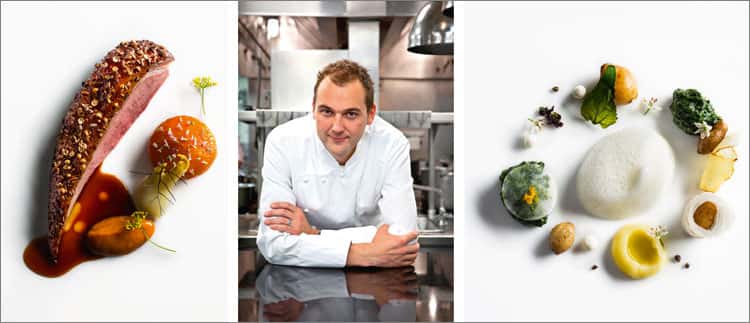 5. Eleven Madison Park (New York, USA)
On the pass: Daniel Humm & chef de cuisine Chris Flint
Style of food: A New York twist on modern European
Standout dish: Honey lavender duck with apple and rutabaga
elevenmadisonpark.com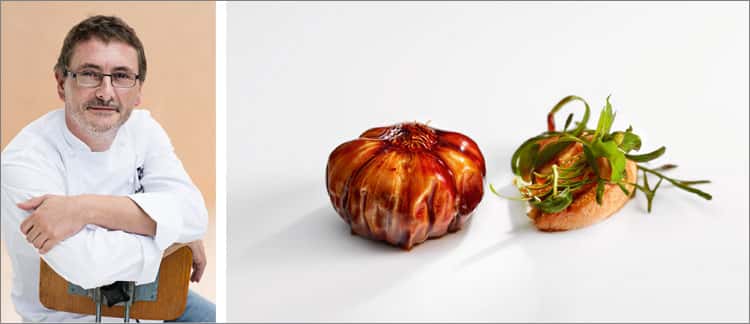 6. Mugaritz (San Sebastián, Spain)
On the pass: Andoni Luis Aduriz
Style of food: Techno-emotional Spanish
Standout dish: Ice shreds, scarlet shrimp perfume
mugaritz.com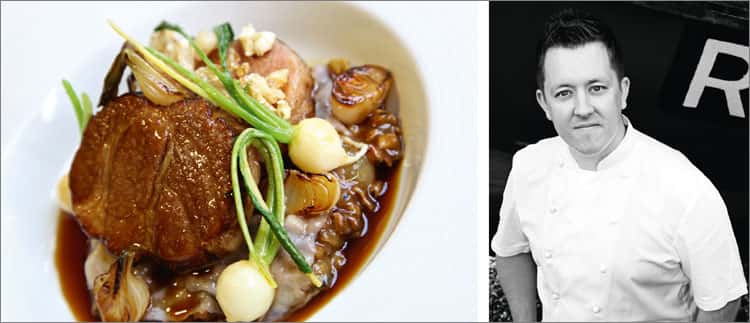 7. Dinner by Heston ­Blumenthal (London, UK)
On the pass: Ashley Palmer-Watts
Style of food: Historical British food reinvented for the 21st century
Standout dish: Meat Fruit – chicken liver parfait dipped in mandarin jelly
dinnerbyheston.com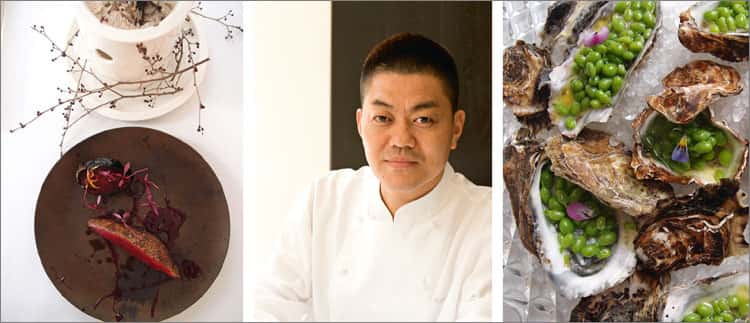 8. Narisawa (Tokyo, Japan)
On the pass: Yoshihiro Narisawa
Style of food: Japanese with strong French influences
Standout dish: 'Bread of the Forest 2001'
narisawa-yoshihiro.com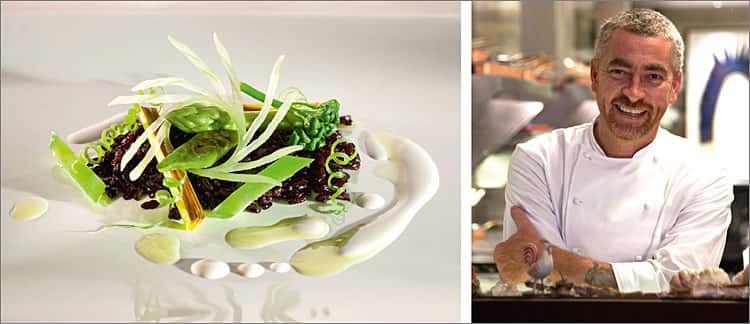 9. D.O.M. (São Paulo, Brazil)
On the pass: Alex Atala
Style of food: Contemporary Brazilian with Amazonian ingredients
Standout dish: Palm heart fettuccine with mushrooms
domrestaurante.com.br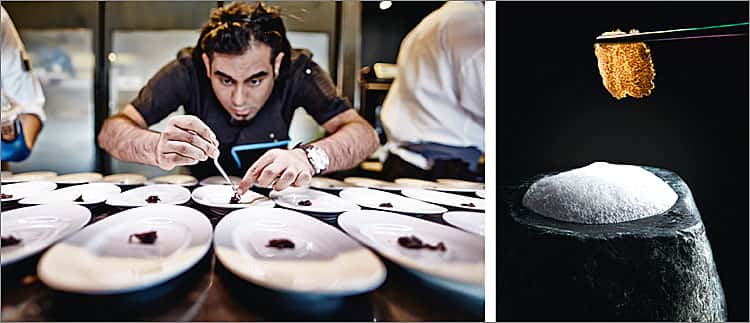 10. Gaggan (Bangkok, Thailand)
On the pass: Gaggan Anand
Style of food: Progressive Indian
Standout dish: Free-range lamb chops, sous-vide, grilled and finished with green herb oil
eatatgaggan.com
11. Mirazur, Menton / France: mirazur.fr
12. L'Arpège, Paris / France: alain-passard.com
13. Asador Etxebarri, Atxondo / Spain: asadoretxebarri.com
14. Astrid y Gastón, Lima / Peru: astridygaston.com
15. Steirereck, Wien / Austria: steirereck.at/restaurant
16. Pujol, Mexico City / Mexico: pujol.com.mx
17. Arzak, San Sebastián / Spain: arzak.es
18. Le Bernardin, New York / USA: le-bernardin.com
19. Azurmendi, Larrabetzu / Spain: azurmendi.biz
20. The Ledbury, London / UK: theledbury.com
21. Le Chateaubriand, Paris / France: lechateaubriand.net
22. Nahm, Bangkok / Thailand: comohotels.com/metropolitanbangkok
23. White Rabbit, Moskau / Russia: whiterabbitmoscow.com
24. Ultraviolet by Paul Pairet, Shanghai / China: uvbypp.cc
25. Fäviken, Järpen / Sweden: favikenmagasinet.se
26. Alinea, Chicago / USA: alinearestaurant.com
27. Piazza Duomo, Alba / Italy: piazzaduomoalba.it
28. The Test Kitchen, Cape Town / ­South Africa: thetestkitchen.co.za
29. Nihonryori RyuGin, Tokyo / Japan: nihonryori-ryugin.com
30. Vendôme, Bergisch Gladbach /  Germany: schlossbensberg.com/en/restaurant-vendome
31. Restaurant Frantzén, Stockholm / Sweden: restaurantfrantzen.com
32. Attica, Melbourne / Australia: attica.com.au
33. Aqua, Wolfsburg / Germany: restaurant-aqua.com
34. Le Calandre, Rubano / Italy: calandre.com
35. Quintonil, Mexico City / Mexico: quintonil.com
36. L'Astrance, Paris / France: astrancerestaurant.com
37. Biko, Mexico City, Mexico: biko.com.mx
38. Amber, Hong Kong / China: amberhongkong.com
39. Quique Dacosta, Denia / Spain: quiquedacosta.es
40. Per Se, New York / USA: thomaskeller.com/per-se
41. Maní, São Paulo / Brazil: manimanioca.com.br
42.= Tickets, Barcelona / Spain: ticketsbar.es
42.= Boragó, Santiago / Chile: borago.cl
44. Maido, Lima / Peru: maido.pe
45. Relae, Copenhagen, Denmark: restaurant-relae.dk
46. Restaurant André, Singapore: restaurantandre.com
47. Alain Ducasse au Plaza Athénée, Paris / France: plaza-athenee-paris.com
48. Schloss Schauenstein, Fürstenau / Switzerland: schauenstein.ch
49. Blue Hill at Stone Barns, Pocantico Hills / USA: bluehillfarm.com
50. The French Laundry, Yountville / USA: frenchlaundry.com