Today the 12. FIP European Polo Championship 2018 kicked-off in the wonderful setting of the Villa a Sesta Polo Club, in the heart of Chianti Classico in Tuscany. The most vibrant polo event of the year will also feature the second edition of the women's European Championship.
For the first time two different tournaments will be played under the single heading of the FIP European Polo Championships–Quantocoin Cup. The women's championship made its debut only a year ago in Chantilly, providing the Italian team with the satisfaction of being the first team to have its name on the Roll of Honour.
This event – organised jointly by the International Polo Federation (FIP), the Italian Equestrian Sports Federation (FISE) and the Villa a Sesta Polo Club (VAS) – is also breaking the record for participation with 14 teams (10 + 4 in the women's championship) proving that interest in polo is increasing and developing also on the Old Continent.
FIP EUROPEAN POLO CHAMPIONSHIP: 10 teams
FIP LADIES EUROPEAN POLO CHAMPIONSHIP: 4 teams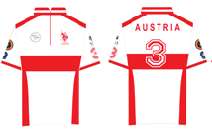 AUSTRIA: Robert Kofler HCP1; Diego Braun HCP4; Martin Bleier HCP2; Walter Scherb HCP1; Dieter Ehart HCP1; Benedikt Kernes HCP0; Koko Kofler HCP0; Emil Drasche HCP0; Jakob von Plessen HCP1.
The team has played in six European Polo Championships winning the silver medal in 2012 at the finals played in Sotogrande, Spain.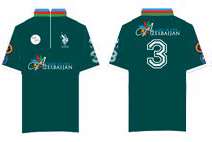 AZERBAIJAN: Elchin Jamalli HCP2; Rashad Hasanov HCP0; Andres Laplacette HCP4; Ali Rzayev HCP0; Amil Namazov HCP0; Tarlan Gurbanaliyev HCP0; Agustin Kronhaus HCP3; Fabian Bolanteiro HCP3.
This team is making its debut at the European Polo Championships and its presence confirms how this sport is increasingly broadening its horizons even on the Old Continent.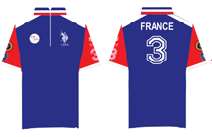 FRANCE: David Amar HCP1; Ludovic Pailloncy HCP1; Louis Jarrige HCP3; Florent Garaud HCP3; Benoit Perrier HCP2.
Lady Players: Latitia Macaire HCP3; Lavinia Fabre HCP3; Charlote Garaud HCP3; Chloe Sebban HCP2; Romane Jamet HCP2.
The French team has already played in ten of the past European Championships, winning the title on two occasions and finishing second once. The French also have a women's team playing at Villa a Sesta.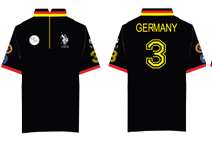 GERMANY: Niklas Steinle HCP1; Niclas Sandweg HCP1; Caesar Crasemann HCP3; Caspar Crasemann HCP3.
Lady Players: Sabrina Bosch HCP0; Marie-Luise Haupt HCP3; Eva Brühl HCP6; Laura Gissler-Weber HCP3; Maike Holty HCP3; Svenja Holty HCP3; Steffi von Pock HCP2.
A constant presence at the European Polo Championships, Germany has only qualified once for the final; in 1995 in Antwerp finishing in second place. Germany is also participating with a women's team.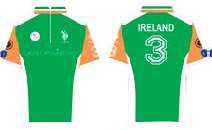 IRELAND: Creighton Boyd HCP0; Stephen Hutchinson HCP0; Max Hutchinson HCP3; Michael Henderson HCP4.
Ireland holds the title of European Champions after winning the 2016 championships in Berlin and all eyes will be on the team from the Emerald Isle. Ireland has played in three finals so far and finished second on two occasions.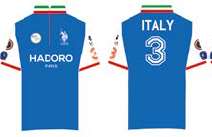 ITALY: Martin Joaquin HCP4; Goffredo Cutinelli HCP3; Edoardo Ferrari HCP3; Nicolas Lopes Fuentes HCP3; Gualterio Giori HCP1; Matias Bertola HCP1; Giacomo Luigi Galantino HCP1; Giordano Flavio Magini HCP1; Lucas Bertola HCP0; Bautista Lopes Fuentes HCP0.
Lady Players: Costanza Marchiriello HCP3; Ginevra D'Orazio HCP4; Ginevra Visconti HCP1; Maria Vittoria Marchirello HCP3; Alice Eleonora Coria HCP1.
The Italian team has played in three European finals, winning the title in 2005 in Amsterdam and finishing second on two occasions. On all three occasions Italy's opponent was the formidable England team. Italy is also lining up a women's team after winning the first edition played in 2017 in Chantilly.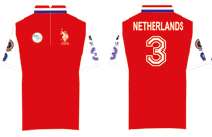 THE NETHERLANDS: Aki van Andel HCP2; Maurice van Druten HCP2; Philip de Groot HCP1; Philip van der Kloot Meyburg HCP1; Jim Souren HCP1.
Lady Players: Stephanie Haverhals HCP4; Savine van der Kloo Meijberg HCP3; Alicia Gariador Velema HCP3; Brenda de Boer HCP2; Julia Hiebeler HCP2; Charlene Goudkuil HCP2; Josien Kempen HCP1; Nicky Sen HCP1.
Holland has played in nine editions of the European Polo Championships finishing second in Rome in 2002 and aims to do well in Villa a Sesta where it is also fielding a women's team.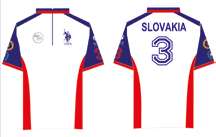 SLOVAKIA: Jose R. Santamarina HCP3; Felipe Kelly HCP4; Ivan Weiss HCP0; Justo Santamarina HCP0; Ramon Santamarina HCP0; Stano Herko HCP0.
After making its debut in Vienna in 2010 and playing in Berlin in 2016, this is Slovakia's third participation in the European Championships.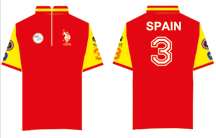 SPAIN: Javier Cunill HCP0; Alfonso Figar HCP1; Antonio Ayesa HCP3; Nicolas Ruiz Guiñazu HCP4; Rafael Cabezas Valeriano HCP0; Pascual Alvarez HCP1; Jose Trenor HCP2; Yago Espinosa HCP2; Mario Gomez HCP4; Fernando Benjumea HCP0.
The Villa a Sesta event marks Spain's eleventh participation in the European Polo Championships. Spain won the championship once in front of a home crowd in Sotogrande in 2012 and finished second on another occasion.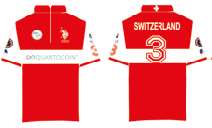 SWITZERLAND: Sacha Pictet HCP1; Martin Luginbühl HCP2; Simon Luginbühl HCP2; Jean Baptiste Ory HCP1; Fabio Meier HCP1; Tito Gaudenzi HCP2; Andrew Drummond Moray HCP1; Thommy Graff HCP1; Juan Zavalia Paunero HCP1; Thomas Wolfensberger HCP1.
The Swiss team has yet to make the finals, but has always played an important role at the European Championships. The team is now back on the European stage after being absent since 2010.
PROGRAMME
Thursday September 20th
11.00 Italy Vs Spain
12.15 Azerbaijan Vs Netherlands
14.00 Switzerland Vs Germany
17.00 France Vs Slovakia
Saturday September 22nd
11.00 Azerbaijan Vs France
12.15 Ireland Vs Netherland
14.00 Italy Vs Austria
15.15 Switzerland Vs Spain
Monday September 24th
11.00 Ireland Vs France
12.15 Azerbaijan Vs Slovakia
Tuesday September 25th
11.00 Ladies game 1: France Vs Netherlands
12.15 Ladies game 2: Germany Vs Italy
14.00 Italy Vs Germany
15.15 Austria Vs Spain
Wednesday September 26th
10.00 Vatican City Blessing of Papa Francesco to the teams
16.00 Ireland Vs Slovakia
17.15 Netherlands Vs France
Thursday September 27th
11.00 Switzerland Vs Austria
12.15 Spain Vs Germany
14.00 Ladies: winner game 1 Vs loser game 2
15.15 Ladies: winner game 2 Vs loser game 1
Friday September 28th
11.00 Ireland Vs Azerbaijan
12.15 Netherlands Vs Slovakia
Saturday September 29th
11.00 Ladies: loser game 1 Vs loser game 2
12.15 Ladies: winner game 1 Vs winner game 2
14.00 Austria Vs Germany
15.15 Italy Vs Switzerland
Sunday September 30th
11.00 Ladies EC Final 3rd place
12.15 EC Final 3rd place
14.00 Ladies EC Final 1st place
15.15 EC Final 1st place
16.30 Fanfara dei Carabinieri a Cavallo
17.00 Prize Giving
VILLA A SESTA POLO CLUB
The Villa a Sesta Polo Club is situated within a wine and olive oil producing farm set in the enchanting Tuscan countryside famous all over the world for its typical characteristics. The farm extends over 1,100 hectares where nature is the incomparable host to facilities that are technically the very best provided by a world-level polo club and with a hospitality that guarantees buildings that are perfect for Tuscany's context of excellence and the life-style linked to polo. This club is equipped with facilities that rank it in the top list of European polo grounds and for some time now has been the Italian headquarters for top level Argentinean players, in particular Francisco and Eduardo Menendez, for years among the most competitive leading players at the most important tournaments.
There are three technically world-class international-sized polo fields (all in Tifton) as well as a practice field. The main no. 1 field measures 260 x 140 metres, field no. 2 measures 245 x 120 metres, and the new Sorleone field (no. 3) measure 276 x 150 metres, with the practice field measuring 120 x 70 metres. Argentinean Alejandro Battro, the world's no. 1 in the creation, upkeep and maintenance of polo fields (among them the Palermo Stadium in Buenos Aires, Argentina, considered the cathedral of world polo) is personally responsible for the Villa Sesta fields.
Inaugurated in 2017, the "Sorleone " field is not only the largest in Italy but also close to the private lake, an ideal location for drinks and relaxing after matches. The Villa Sesta Polo Club has 180 permanent stables for the polo season with room for a further 280 temporary stables as well as 80 stables during the winter.
The Polo Club's impeccable organisation is entrusted to Argentina's Juan Luciano Bozzi , a polo manager with great experience, who also organises courses for beginners throughout the year as well as training sessions and matches for players of all levels. Eduardo Menendez is available for private and group lessons, guaranteeing the highest possible safety levels for both riders and horses. The club provides all the necessary equipment for those who are beginners and new to this exciting sport. The Club was founded in 2000 and, from the very start, every single project has been planned and implemented with meticulous attention paid to technique, environmental impact and the wellbeing of horses and players.
The most important event hosted before the 2018 European Championships was the European Play Off for the 2011 World Championships ; an extremely successful event both technically and with spectators and one that launched the club to the very top in the world of international polo.
FIP LADIES EUROPEAN POLO CHAMPIONSHIP
2017 Chantilly (FRA) Winner: ITALY Runner up: FRANCE
FIP EUROPEAN POLO CHAMPIONSHIP
1993 St. Moritz (SUI) Winner: ENGLAND Runner up: ITALY
1995 Antwerp (BEL) Winner: ENGLAND Runner up: GERMANY
1997 Milan (ITA) Winner: ENGLAND Runner up: ITALY
1999 Chantilly (FRA) Winner: ENGLAND Runner up: IRELAND
2002 Rome (ITA) Winner: FRANCE Runner up: NETHERLANDS
2005 Amsterdam (NED) Winner: ITALY Runner up: ENGLAND
2008 Hamburg (GER) Winner: ENGLAND Runner up: BELGIUM
2010 Vienna (AUT) Winner: FRANCE Runner up: SPAIN
2012 Sotogrande (ESP) Winner: SPAIN Runner up: AUSTRIA
2014 Chantilly (FRA) Winner: ENGLAND Runner up: IRELAND
2016 Berlin (GER) Winner: IRELAND Runner up: FRANCE