FRENCH OPEN PAPREC THE PEAK OF THE SEASON!
The lineup for the 19th French Open Paprec is of exceptional athletic quality, drawing the players of the Argentine Open, winner and players of the Copa Camara, the semi finalist of the last US Gold Cup and two of the five top French athletes.
SAVE THE DATE SEPTEMBER 22
FINALS AT 11.30 am & 3.00 pm
PROGRAMME OPEN DE FRANCE PAPREC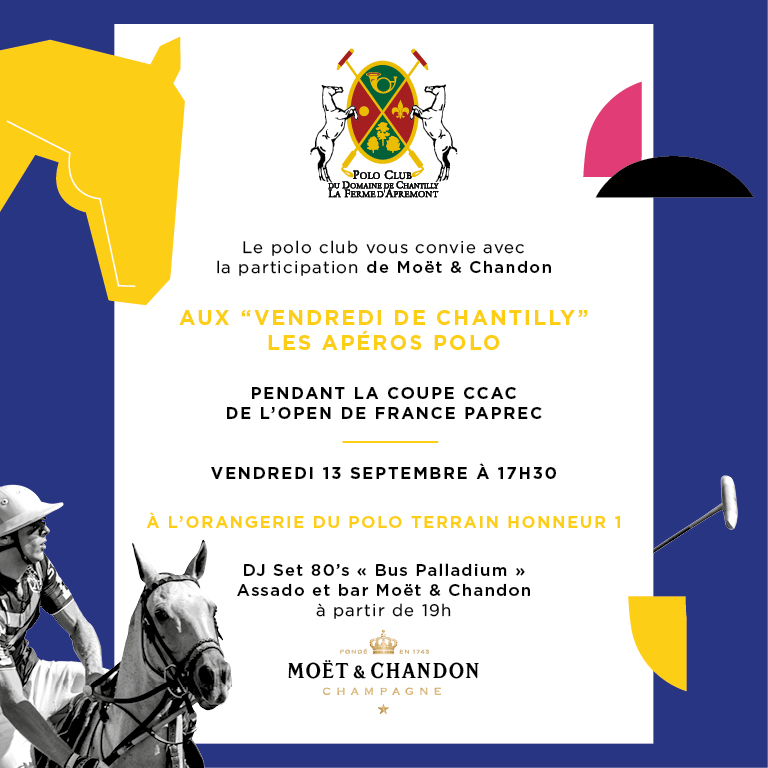 Save the date: September 13 and the 20th at 5.30 pm MOËT & CHANDON cocktail party with DJ set Bus Palladium on Friday in Chantilly during the matches of the French Open.
www.facebook.com/PoloClubDeChantilly
www.dailymotion.com/poloclubdechantilly
www.poloclubchantilly.com