WELLINGTON, FL, February 2, 2021 – La Indiana defeated Casablanca by 14-10 on Friday while Scone scored a 13-9 victory over Santa Rita on Sunday.
La Indiana (Nico Escobar, Jeff Hall, Polito Pieres and Michael Bickford) met Casablanca (Hope Arellano, Grant Ganzi, Juan Martin Nero, and Juan Martin Zubia) at La Indiana Polo Farm on Friday afternoon as the action continued in the 22-goal Sterling Cup.
La Indiana was firing on all cylinders Friday, outscoring Casablanca in five of the six chukkers. They came out of the bowl-in aggressively, with Polito Pieres shooting on goal just 14 seconds into play. Casablanca dodged a bullet with the shot going just wide, and La Indiana missed several more opportunities to score by just a hair before Michael Bickford came through with the first goal of the day.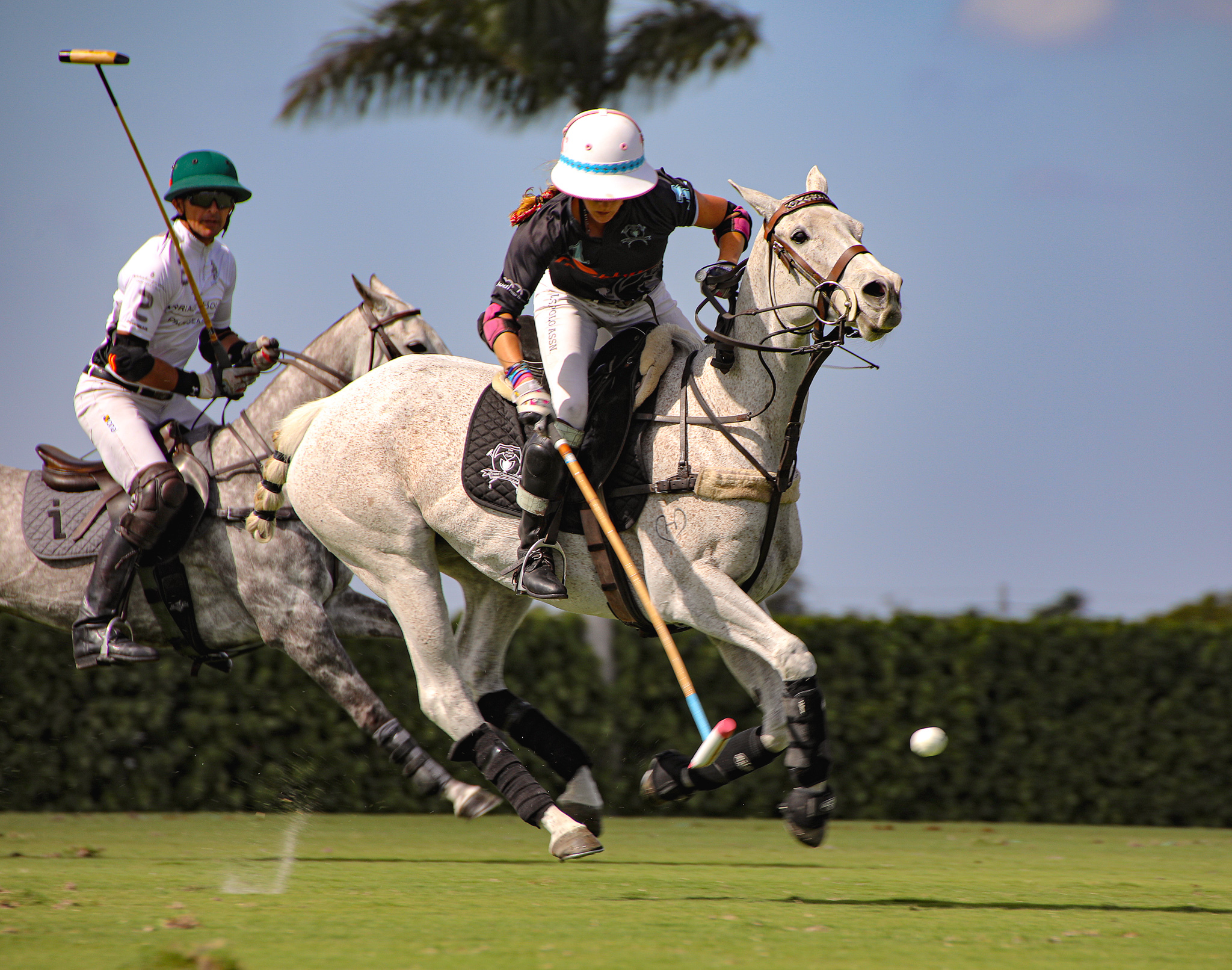 Casablanca finally got on the board in the second chukker with a successful Penalty 2 conversion by Juan Martin Zubia, but two goals by Polito Pieres and another by Nico Escobar ended the second chukker with La Indiana leading 4-1. In the third chukker, La Indiana had increased the lead to 7-1, when back-to-back goals by Hope Arellano narrowed the lead to 4. A final goal by Nico Escobar ended the half 8-3 for La Indiana.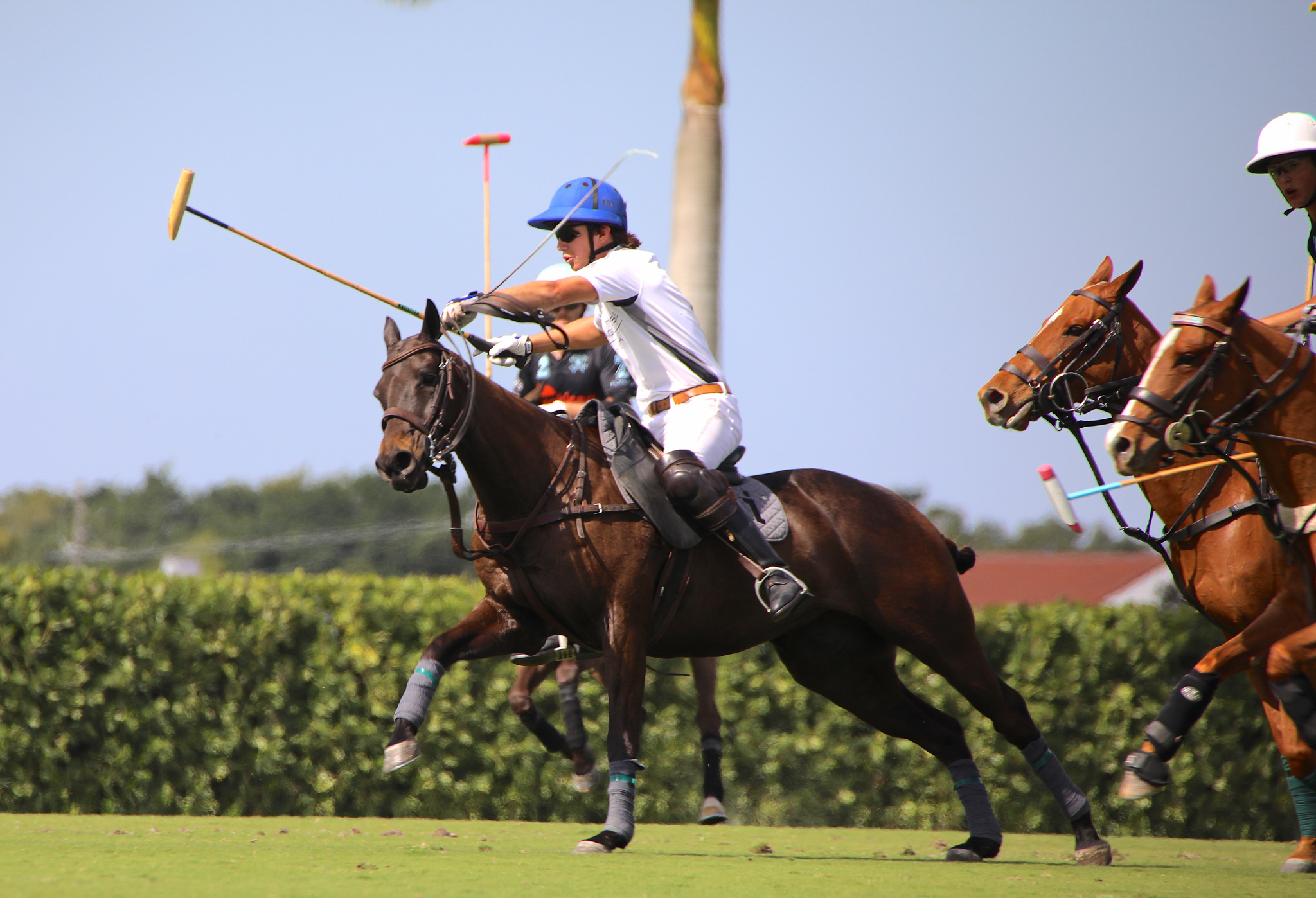 Juan Martin Zubia was hard at it for Casablanca during the second half of the match, scoring two goals to La Indiana's three to end the fourth chukker 10-5. In the fifth chukker play was more back and forth and Casablanca showed more mettle, with two goals by Escobar answered by Grant Ganzi and Zubia. In the final chukker, Michael Bickford put a final ball between the posts for La Indiana while Juan Martin Zubia poured on the steam to score three consecutive goals. It was an impressive final chukker for Casablanca, but La Indiana won the day 14-10.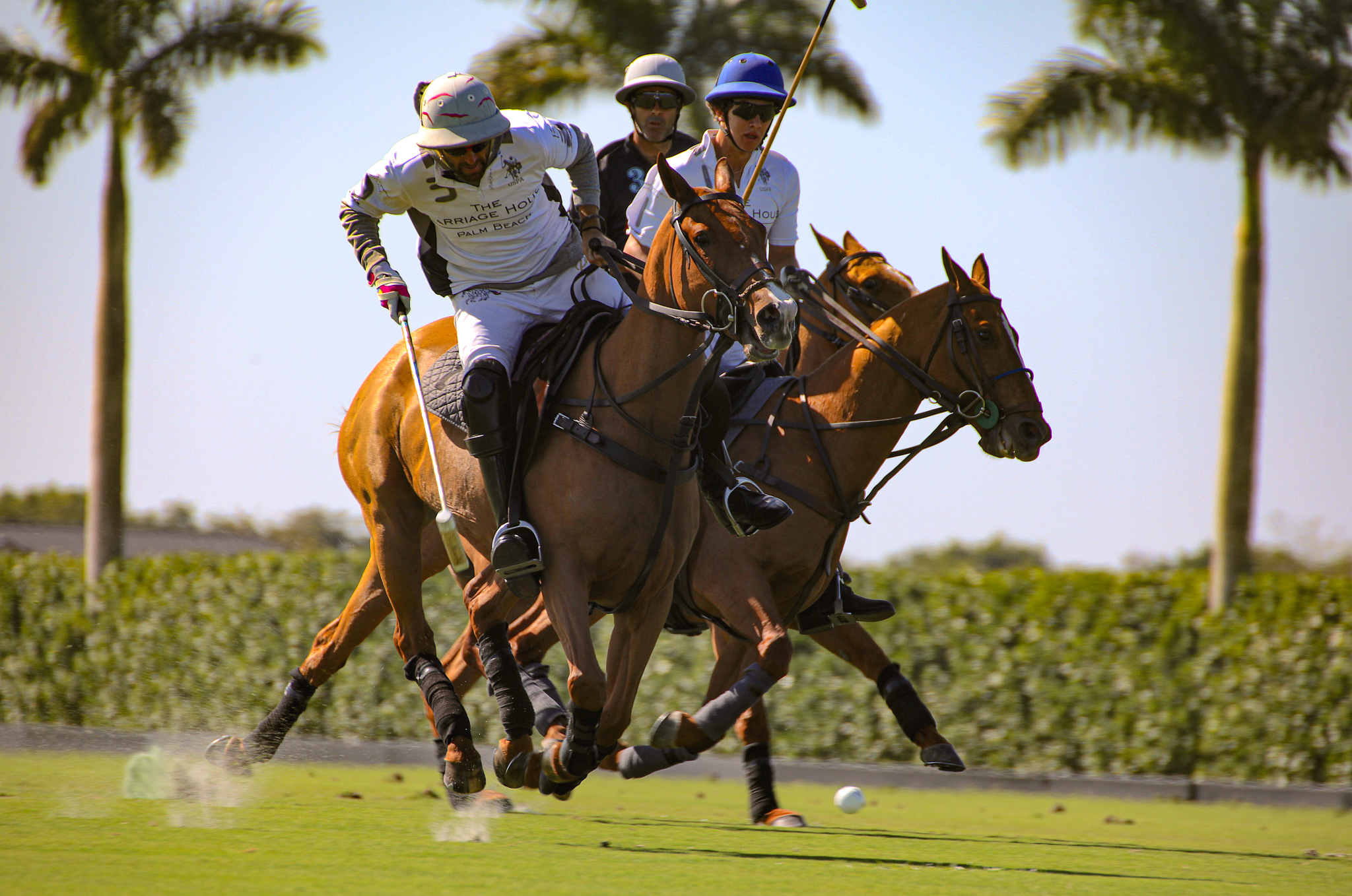 On Sunday, Santa Rita (Riley Ganzi, Nic Roldan, Alejandro Novillo Astrada, and Juan Bollini) met Dundas Scone (Sarah Magness, Poroto Cambiaso, Peke Gonzalez, and Adolfo Cambiaso) on Santa Rita's Field Three. Santa Rita, with a 20-goal team, started the match with two goals on handicap.
Santa Rita started on the right foot, with Nic Roldan picking Poroto Cambiaso's pocket out of the bowl-in and taking the ball down field for a shot on goal that went just wide. Play continued with some aggressive back-and-forth action until Nic Roldan connected with a pass from Alejandro Novillo Astrada and found the goal with two minutes left in the chukker. The period ended 1-0 for Santa Rita, who had to enjoy the lead while they could.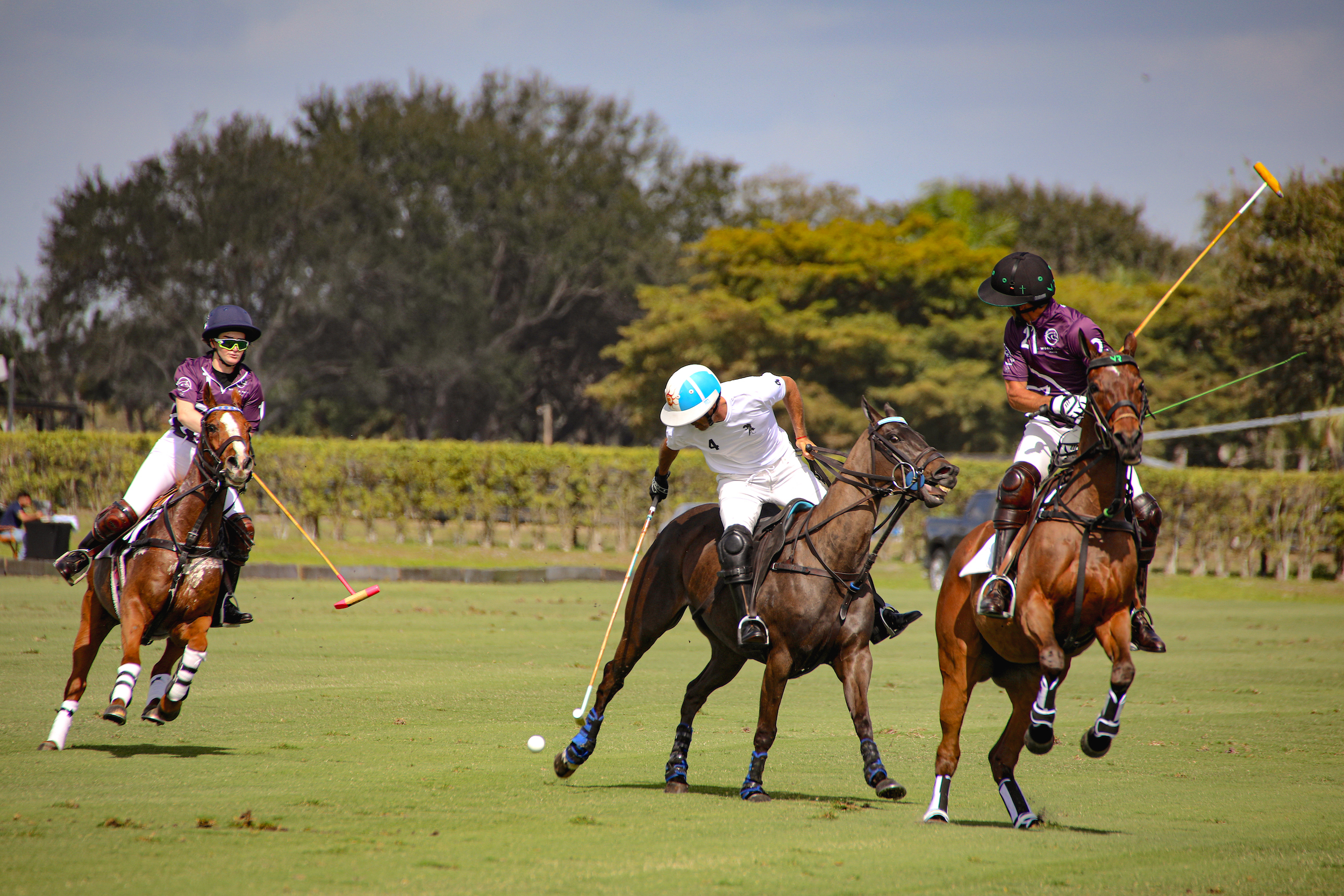 Scone captain Adolfo Cambiaso clearly offered some inspirational words following the chukker, because the tables turned with a vengeance in the second period. Peke Gonzalez scored before the first minute was up, and around the five-minute mark Cambiaso péremade a spectacular 300-yard run to put his first goal of the day on the board. Peke put two more goals on the board, one on an elegant near-side neck shot, and Cambiaso filsscored the final goal of the chukker to end the second period 5-3 for Scone.
It was a tough chukker for Santa Rita, outscored 5-0, but any team facing the pitiless duo of Adolfo and Poroto Cambiaso is in for an uphill battle. The third chukker saw more of the same, with two goals from Poroto and one from Gonzalez before Nic Roldan scored on a Penalty 5, ending the chukker 8-4 with Scone in the lead.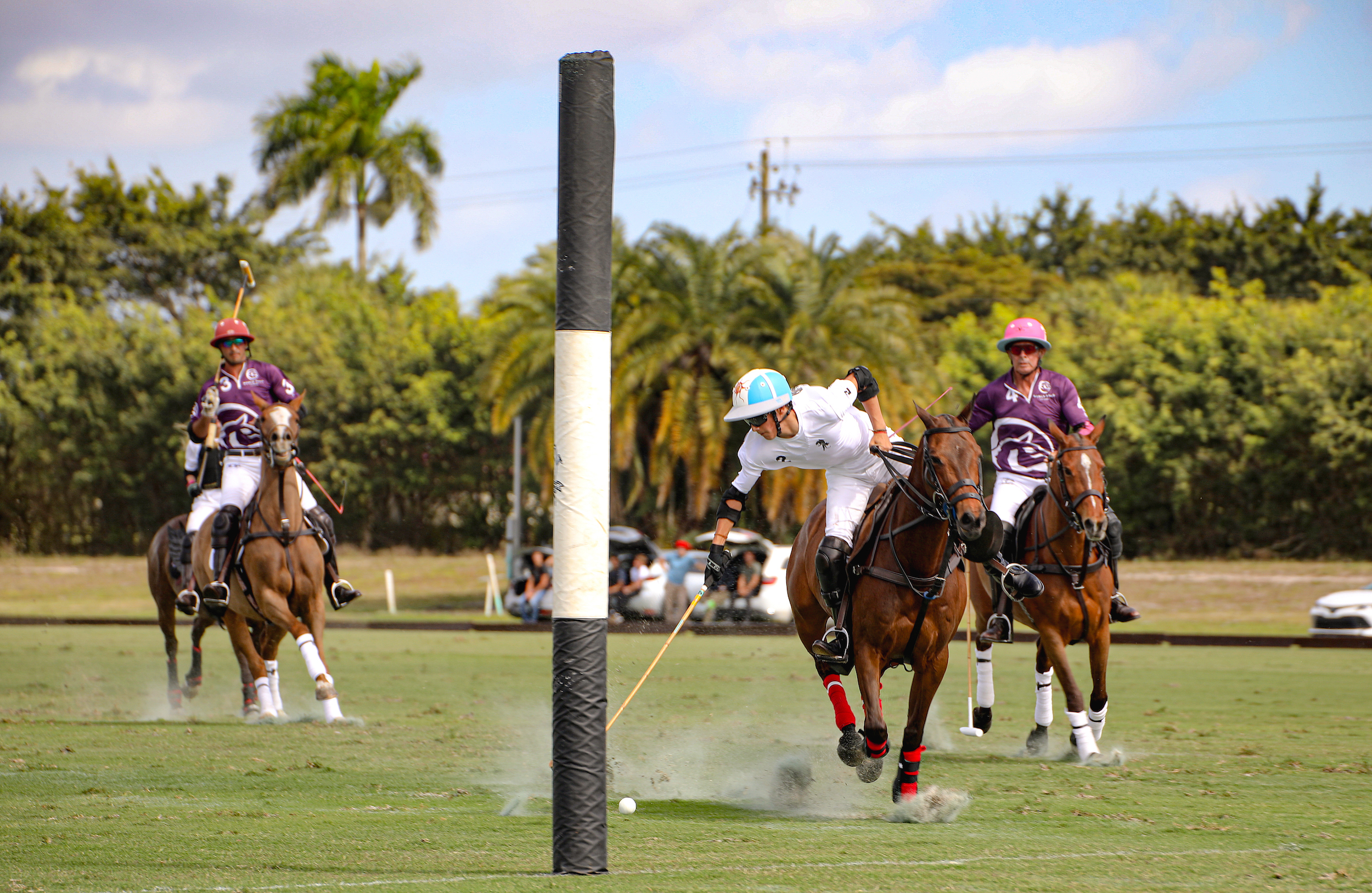 Two more goals from Poroto Cambiaso in the fourth chukker had Scone ahead by 10-4 when Nic Roldan poured on the steam to chip away at their lead. He scored two consecutive goals, ending the period with Scone ahead 10-6. Early in the fifth chukker, Roldan converted on a Penalty 2, and at 10-7 Santa Rita fans enjoyed some renewed hope. Unfortunately, the Cambiasos put paid to that optimism. With three minutes left in the chukker, Poroto found the goal with an impressive neck shot. With just over two minutes to go, Adolfo was about a length ahead of the pack when he snapped up the ball and made a run to goal.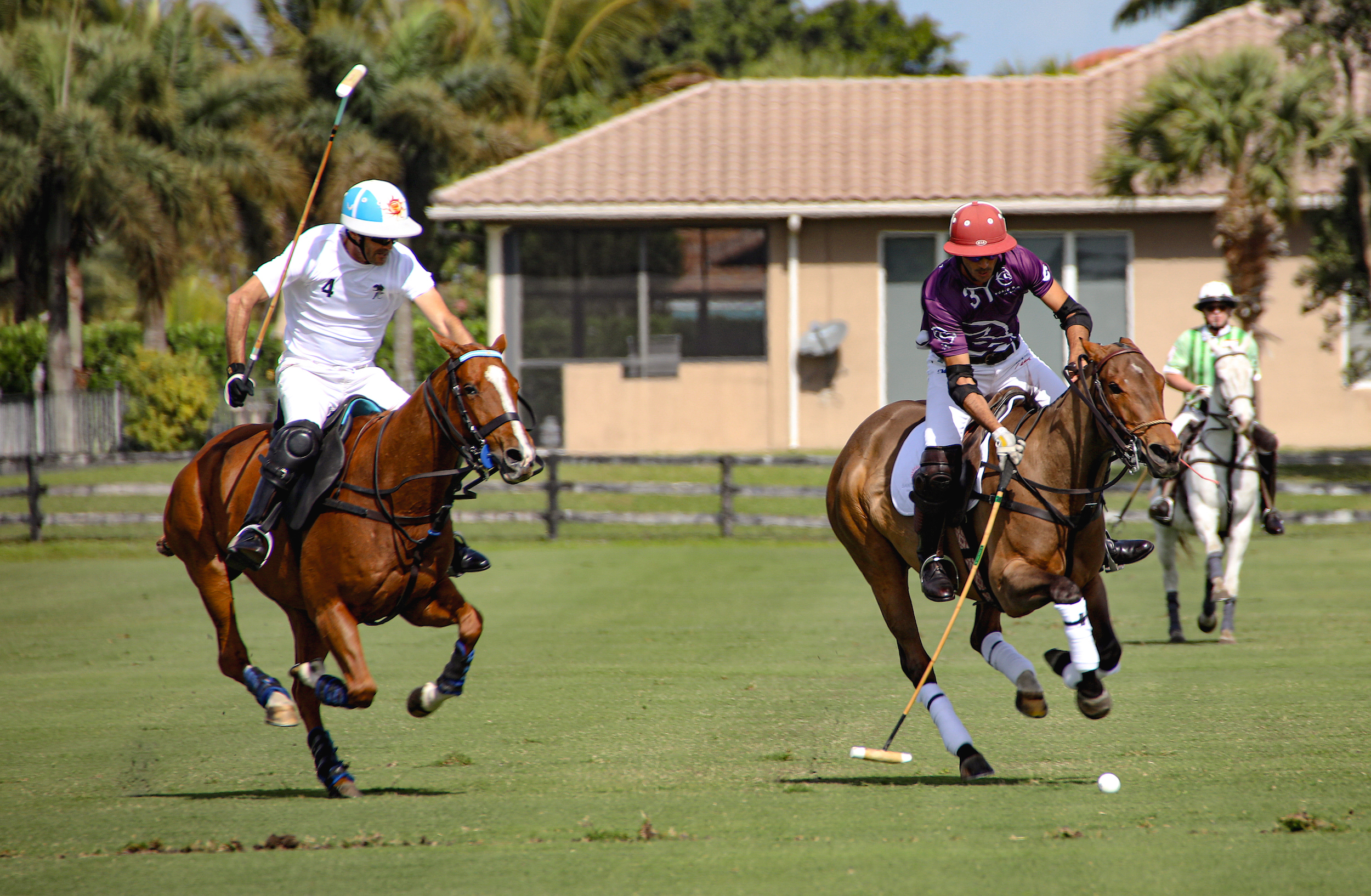 In the final chukker, Poroto converted on a Penalty 4, racking up the last goal of the match for Scone. Astrada and Roldan each scored a goal, narrowing Scone's victory to 13-9. Poroto Cambiaso was the high scoring player of the match, with 7 goals, while Roldan scored a total of six goals for Santa Rita. Riley Ganzi impressed by more than holding her own marking Adolfo Cambiaso, a notable achievement in her very first high goal match.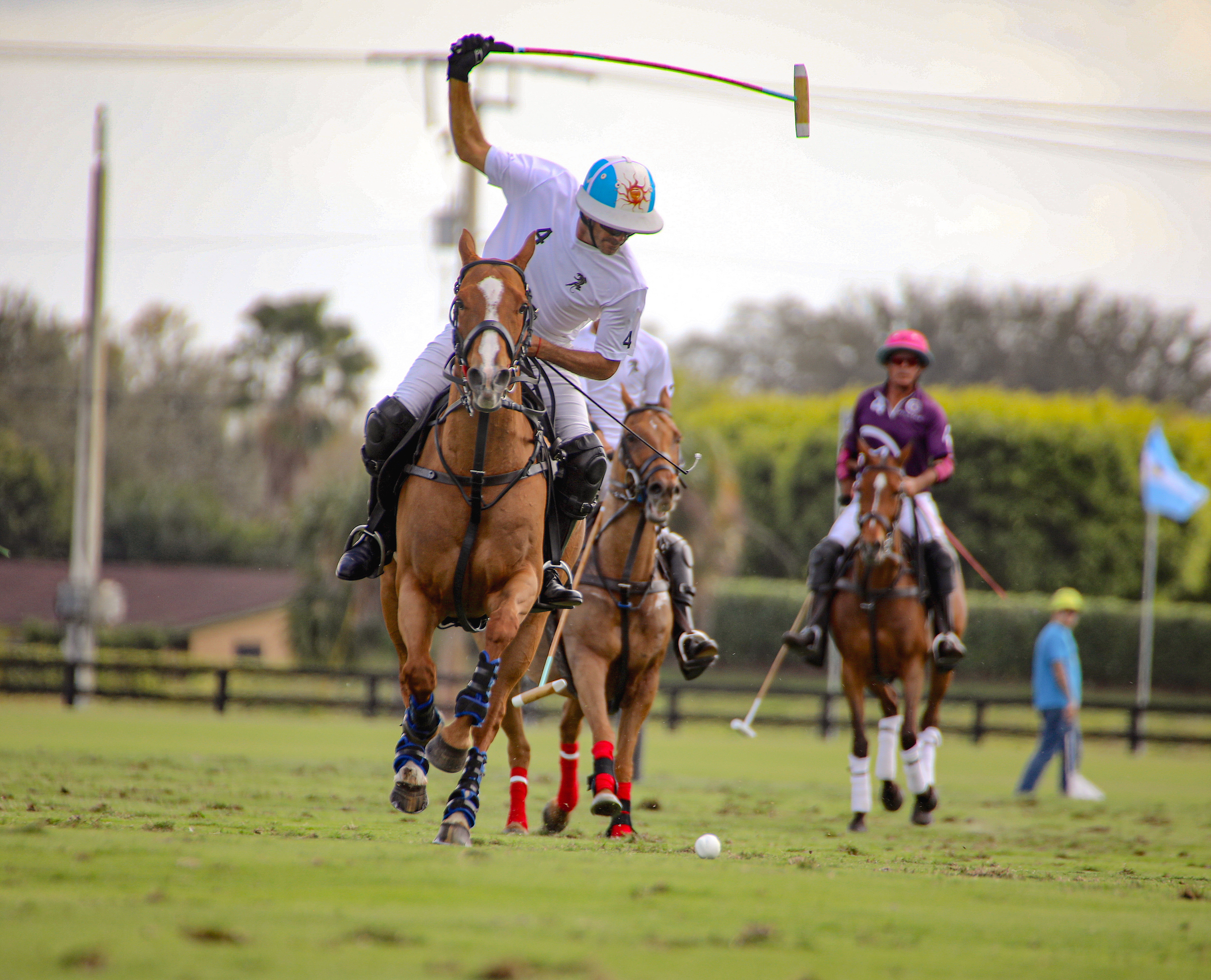 Images © Grand Champions Polo Club
---
Sterling Cup
Live Stream Schedule
Wednesday 2/3
1 p.m. Santa Rita vs Great Oaks
3:30 p.m. Casablanca vs Aspen Valley
Sunday 2/7
3 p.m. Sterling Cup Final
All games streamed live in Eastern Standard Time on https://www.chukkertv.com
---
Grand Champions will host multiple tournaments throughout the season, as will World Polo League, with schedules to be released in the near future. A premier polo destination, Grand Champions and Santa Rita Polo Farm boast 18 beautifully manicured polo fields, 11 of which are tournament grade, 120 stalls spread throughout five self-contained barns, an exercise track, five climate-controlled tack rooms, a vet room, staff quarters, a guest house, and four fields with state-of-the-art underground irrigation.
Located in Wellington, FL, the world's ultimate winter equestrian destination, Grand Champions typically hosts players from around the world. The World Polo League features top international players, including many stars of the Argentine pitch.
While Grand Champions brings international stars to Wellington, players of every level can find a home at the club. The Polo School offers instructions to beginners of all ages and will operate from January through May. Players of all experience levels can enjoy a customized polo experience including horses, pros, and certified umpires as well as lessons and practice sessions through the Polo on Demand program.
With the COVID-19 pandemic continuing to impact polo this year, Grand Champions will carry on implementing the protocols that allowed polo to be safely played at the Aspen Valley Polo Club over the summer and at Grand Champtions in the autumn.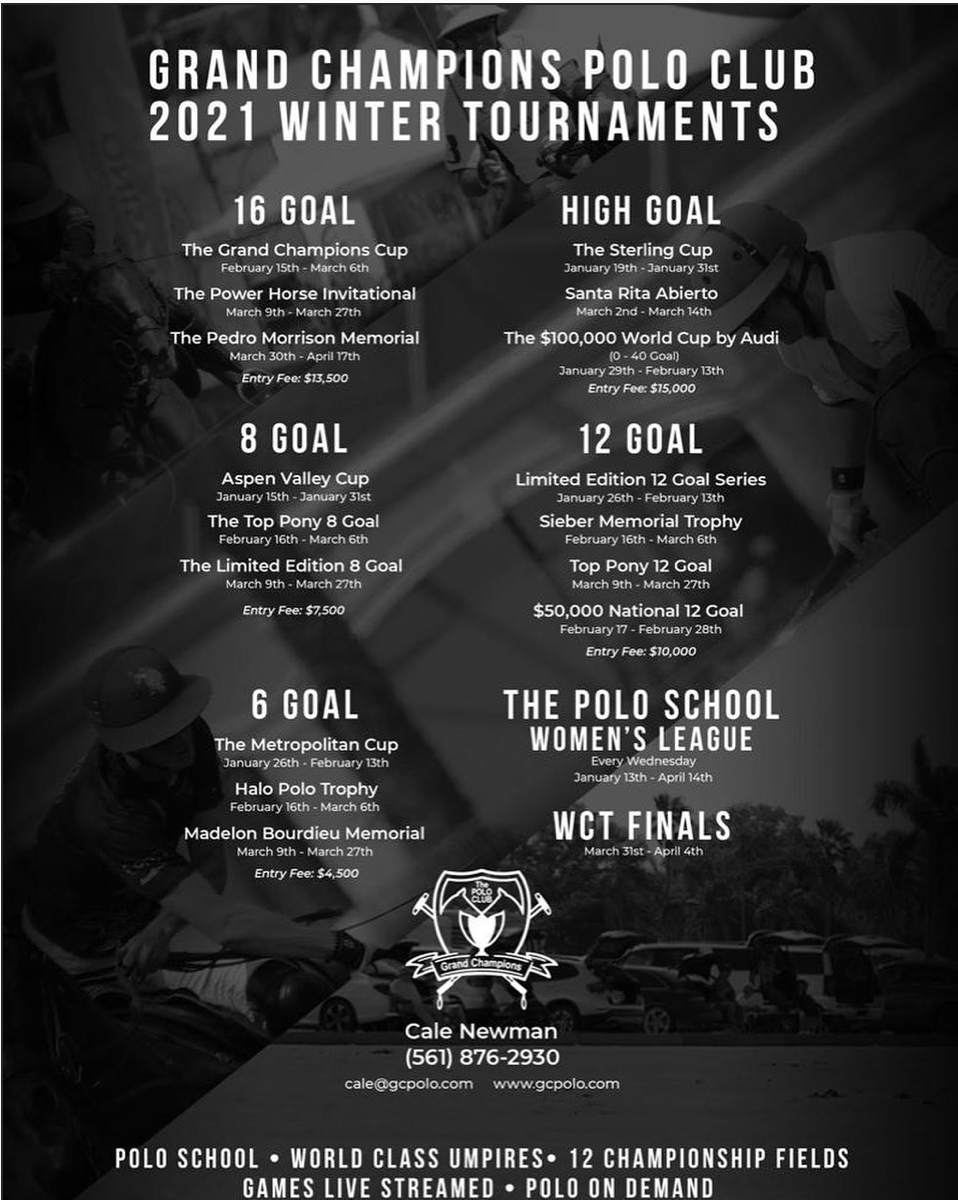 ---
WINTER 2021 COVID-19 POLICY: The GCPC property, facilities, and events are only accessible to polo players, their immediate families, and necessary staff. This policy will remain in effect until further notice.
The GCPC family is immensely grateful and humbled by the excitement and support shown by locals and new guests over the years. We wish we could welcome everyone to the sidelines to cheer our players on; however, in order to remain in operation amidst a global pandemic, we regret to inform you that Grand Champions Polo Club events and facilities are currently closed to the public. Ultimately, our goal as a Club is to keep polo going, but our goal as a community first and foremost is to keep everyone safe and healthy.
There is nothing we would love more than to have more spectators on the sidelines and to greet new and friendly faces to the Club. Unfortunately, we cannot operate as normal and have temporarily minimized the Club's capacity in an effort to prioritize the health and safety of our community.
MORE UPDATES TO COME SOON: For potential GCPC policy changes, we encourage our fans to continue to check our Instagram and website for more updates to come.
In the meantime, we thank you for your cooperation in this team effort to ensure we can keep playing polo, as well as keep playing our part in the community to minimize risk and prevent the spread of COVID-19.
We appreciate your loyalty and understanding and hope to see you back on the sidelines soon!