Informationen

Turnier:

Maimarkt Arena Polo Championship

Kontakt:

Spielgelände

MVV Reitstadion Mannheim

Anfahrt:

Veranstalter:

Reiter-Verein-Mannheim e.V.

Gartenschauweg 8

68165 Mannheim

Tel. +49 621 41 71 41

mail@reiter-verein-mannheim.de

Baltic Polo Events GbR

Hüxstr. 59-61

23552 Lübeck

Tel. +49 4503 70369 66

Fax +49 4503 70369 67

info@polo-timmendorfer-strand.de
For players only: The biggest players data base in the world. Subscribe now and receive invitations to polo tournaments all over the world.

+10 WORLD: POLO CLUBS & TOURNAMENTS
POLO+10 PUBLISHES YOUR TOURNAMENT MAGAZINE!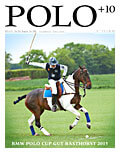 Would you like to have your own magazine for your tournament?
Feel free to contact us!
POLO+10 produces your tournament magazine.