The first semifinalists of the 2021 POLO RIDER CUP were decided today for Group 1.
Polo Park Zürich and Hong Kong Polo Association played against each other and entered the semifinals. The game ended in a narrow one-goal victory for the Swiss team, 9 to 8.
Hamburger Polo Club beat Polo Club de Chantilly by 8-4, and with this result, the German team ended in third place of the group.
The opening match of the day saw Moscow Polo Club winning Polo Club Düsseldorf at the over time by 8-7. Polo Club Düsseldorf was in front of the score in all the chukkers but at the end of the fifth chukker, Edouard Pan placed his team in front of the score for the first time. Afterwards, Adrian Laplacette scored the goal that forced the extra chukker. At the start of the overtime, Jesús Bordoni committed a fault to Simon Zavaleta, who scored the winning goal.
At the end of the day, a penalty shoot-out was disputed between Moscow Polo Club and Polo Club de Chantilly to decide the fourth and fifth position, where the French team took the victory.
Group 1 ranking :
4- Polo Club de Chantilly2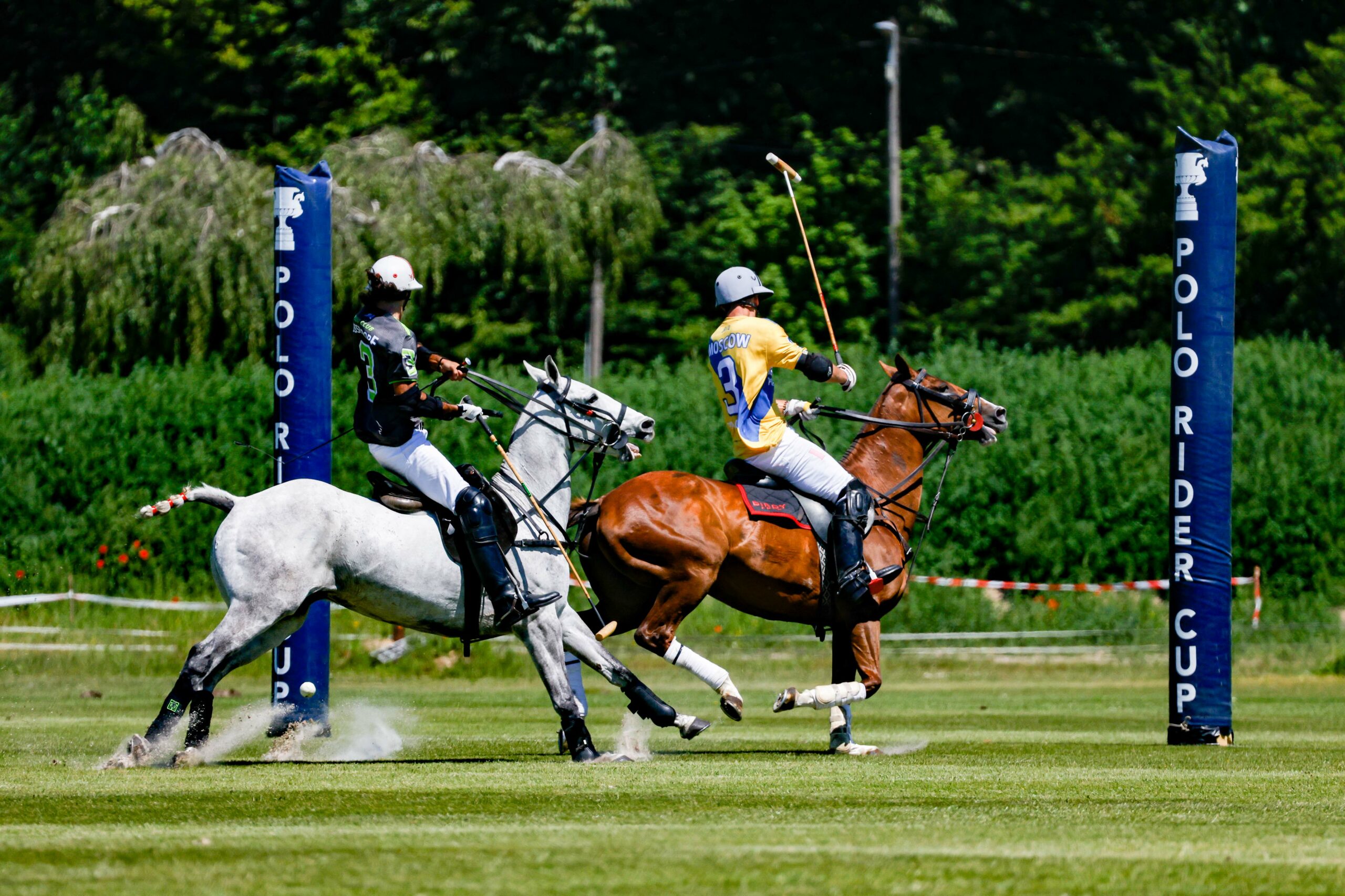 POLO RIDER CUP – DAY 5:
MOSCOW POLO CLUB 8 – 7 POLO CLUB DÜSSELDORF
Score progression: 0-2 / 1-4 / 3-4 / 5-6 / 7-7 / 8-7
Moscow Polo Club:
Gleb Fetisov 0, Simon Zavaleta 5 (3 goals), Edouard Pan 5 (4 goals), Misha Rodzianko 2 (1 goal). Total HC:12
Polo Club Düsseldorf:

Otto Blank 0, Jesús Bordoni 2, Adrián Laplacette 6 (5 goals), Miguel Amieva 4 (2 goals).

Total HC:12
Umpires:
Juan José
Diaz Alberdi & Juan José Araya
POLO CLUB DE CHANTILLY 4 – 8 HAMBURGER POLO CLUB
Score progression: 1-2 / 1-3 / 1-4 / 1-7 / 4-8
Polo Club de Chantilly: Sam Sztarkman 1 (1 goal), Martin Joaquin 5, Jota Chavanne 5 (3 goals), Alex Sztarkman 1. Total HC:12
Hamburger Polo Club: Caesar Crasemann 4 (6 goals), Heinrich Dumrath 4, Caspar Crasemann 4 (1 goal), Daniel Crasemann 0 (1 goal). Total HC: 12
Umpires:
Juan José
Diaz Alberdi & Alejandro Pascual
HONG KONG POLO ASS. 8 – 9 POLO PARK ZÜRICH
Score progression: 2-2 / 3-4 / 5-5 / 6-7 / 8-9
Hong Kong Polo: Edouard Costes 0 (2 goals), Thierry Vetois 3 (3 goals), Adrien Le Gallo 3, Brieuc Rigaux (3 goals). Total HC: 12
Polo Park Zürich: Richard Harris 0, Elena Venot 1 (2 goals), Min Podesta 7 (7 goals), Carlos Solari 4. Total HC:12
Umpires: Juan José Araya & Rafael Silva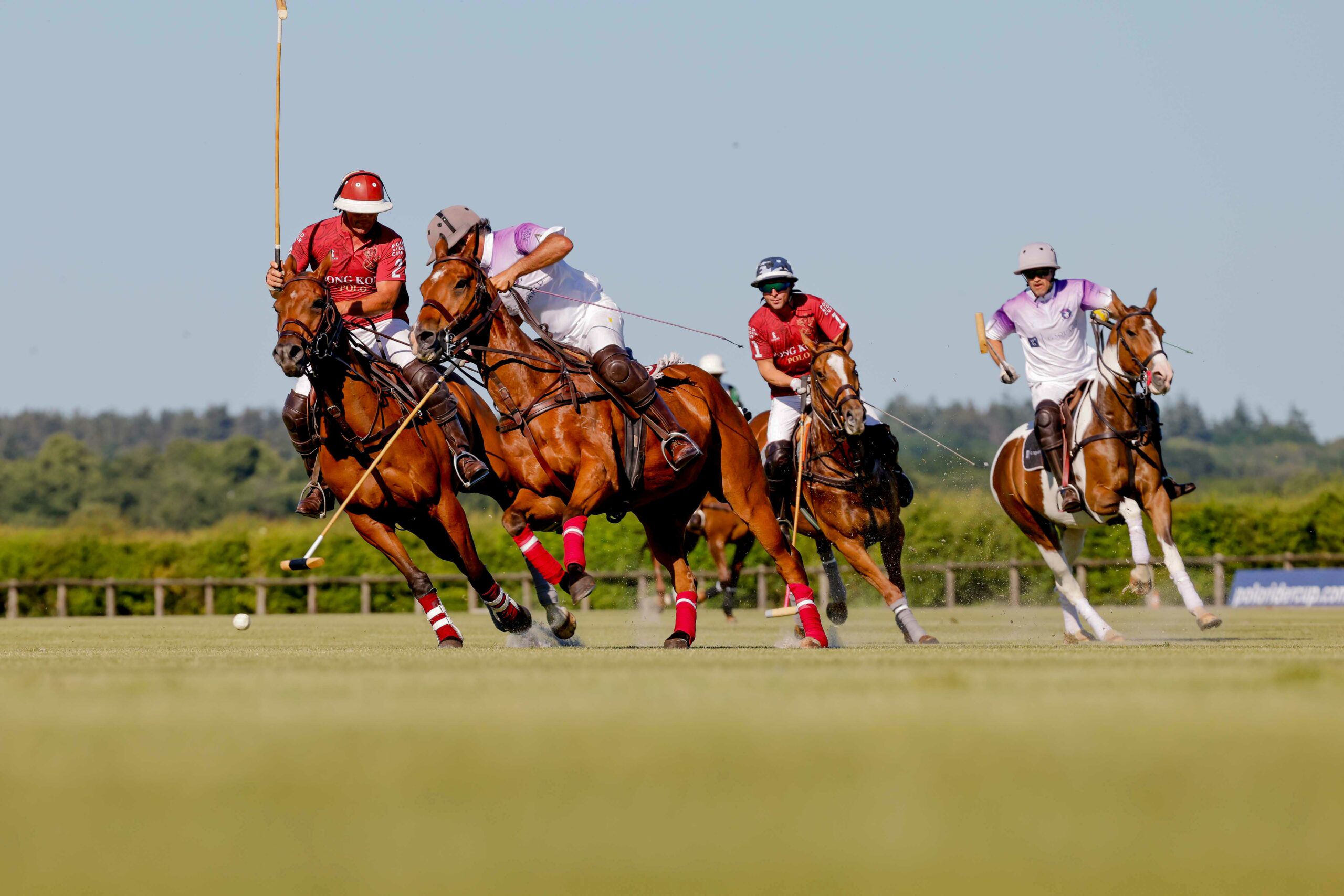 The POLO RIDER CUP continues on Tuesday, June 15
11:30am: Deauville Int. Polo Club vs. Evviva Polo St.Moritz
3pm: La Aguada Polo Club vs. Empire Club of Coachella Valley
5:30pm: Dos Lunas Polo Club vs. Las Brisas
Fixture and Teams (click)
Also you can check results at http://chukkerapp.com/