Wellington, FL, October 23, 2020 — Grand Champions Polo Club has named Steve Lane as its new chief umpire for the 2021 season.
Grand Champions Polo Club announced today that Steve Lane has accepted the position of chief umpire, beginning with the 2021 Florida season. Since 2012, Lane has served as an umpire instructor.
Lane has an impressive track record as an umpire, and was part of a historic 1992, invitation-only umpire training clinic in Indio, CA. In 1993, he was chosen to be one of the country's first professional umpires. Holding a 2-goal handicap as a player, Lane was one of the first low goal players to umpire high goal polo and hold the AA rating.
Over the course of his career, Steve has umpired some of the world's most prestigious tournaments, including each of the six high goal tournaments held at the International Polo Club in Wellington, many tournaments on the west coast, the Federation of International Polo (FIP) World Championship in Mexico City, and the Zone A FIP playoffs in Rome and the UK. He's also held a number of umpire training and rules clinics during his careerfor umpires and playersof all levels. Lane had the ability to explain the rules making them easy for novice umpires and players to understand.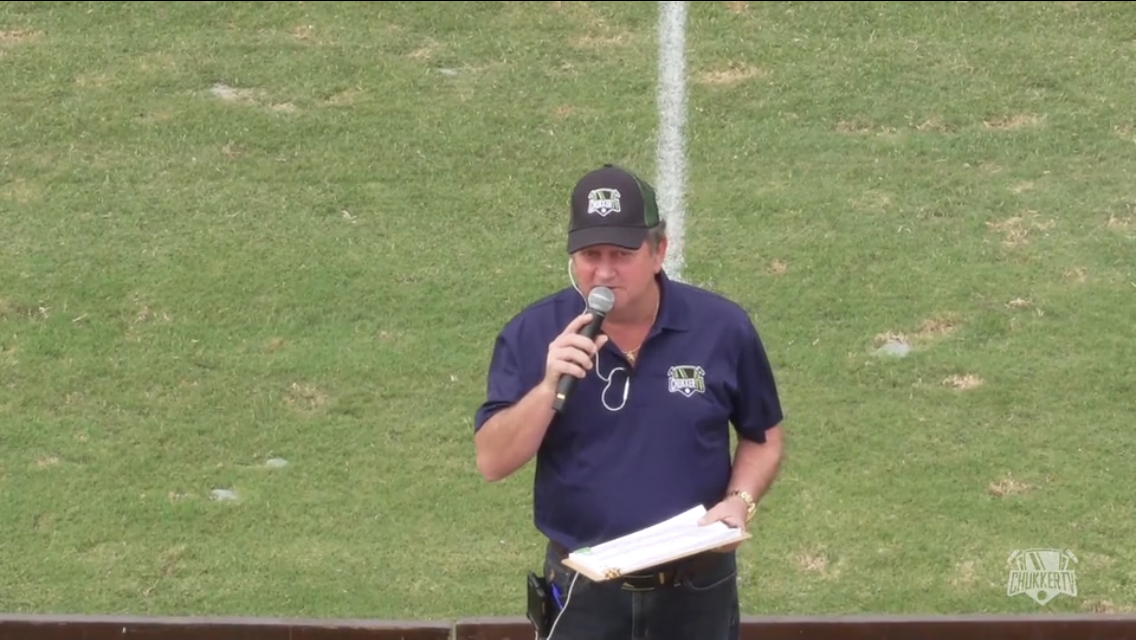 In 2020, Steve began working with ChukkerTV as a field side commentator, and the World Polo League as an instant replay official (IRO). When the COVID-19 pandemic cut the high goal season short, he partnered with Melissa Ganzi to bring her "Skills of the Game" series to life. Envisioned as a way to keep polo alive amidst the quarantine, the "Skills" series pitted teams of three professionals against each other to demonstrate their skills in hitting long shots and penalties, as well as shots on targets.
Participating players included Tincho Merlos, Nacho Novillo Astrada, Alejandro Novillo Astrada, Nic Roldan, Sugar Etskine, Horacio Heguy, Barto Castagnola, and Camilo Castagnola as well as Marc, Melissa, and Grant Ganzi. Ganzi and Lane plan to expand the "Skills of the Game" series as it continues through the 2021 winter season in Florida.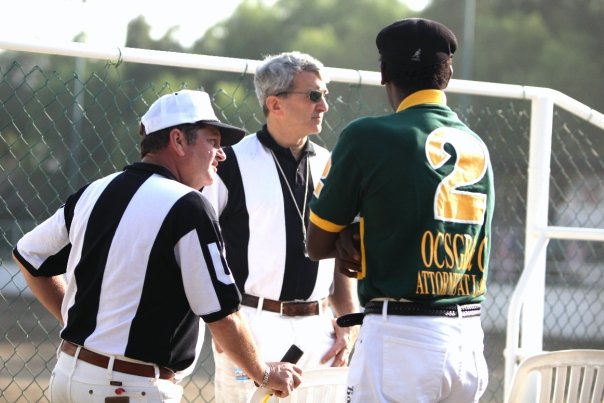 Says Ganzi, "We really enjoyed working with Steve as an IRO and as an integral part of the 'Skills of the Game' series. We're delighted that he's decided to join us at Grand Champions, and I'm sure that with his experience as an umpire instructor he'll be invaluable in elevating our level of play."
"It was an honor to work with the World Polo League last year, and I couldn't be happier to be joining Grand Champions. Marc and Melissa make an incredible contribution to the world of polo and I look forward to being part of that," said Lane.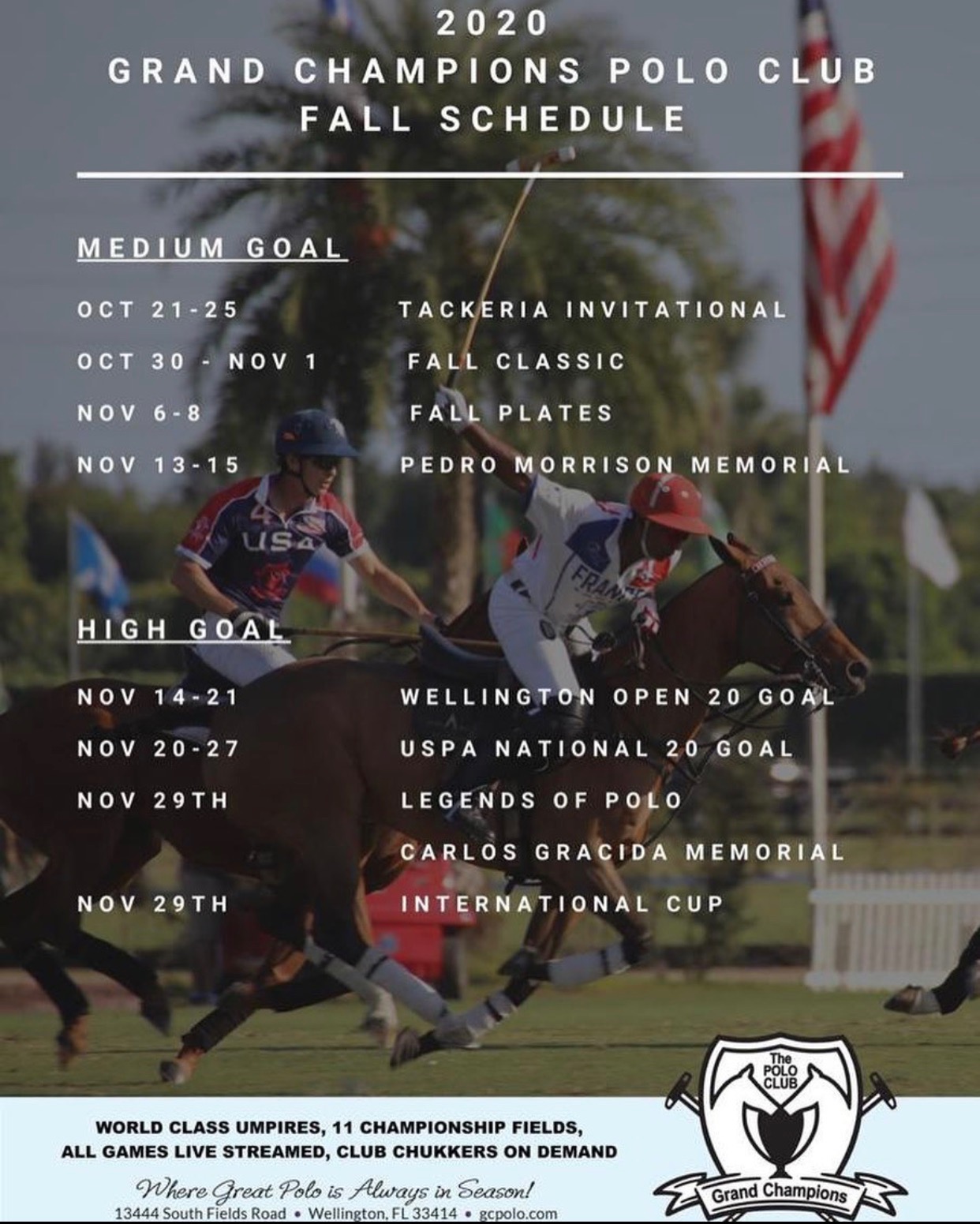 Photos by Grand Champions Polo Club