BP Polo 11-10 Green Gates Princes' Ground
In the final day of group play in the Talacrest Prince of Wales's Championship Cup, BP Polo faced-off against Green Gates on The Princes' Ground at Guards Polo Club. With a spot in the semi-finals on the line, 0-2 Green Gates reached the scoreboard first as two goals from Francisco Elizalde outmatched a drive from BP Polo's Joevy Beh to take an early 2-1 lead. Finding their rhythm in the second chukka, a blitzing BP Polo began a run of four unanswered goals led by Genaro Ringa finding the line three times, as team-mate Beh hit the goal in open play to seize a 5-2 advantage. Following a response from Green Gates' Facundo Fernandez Llorente from the field, one further goal from Ringa took BP Polo into the break with a 6-3 lead.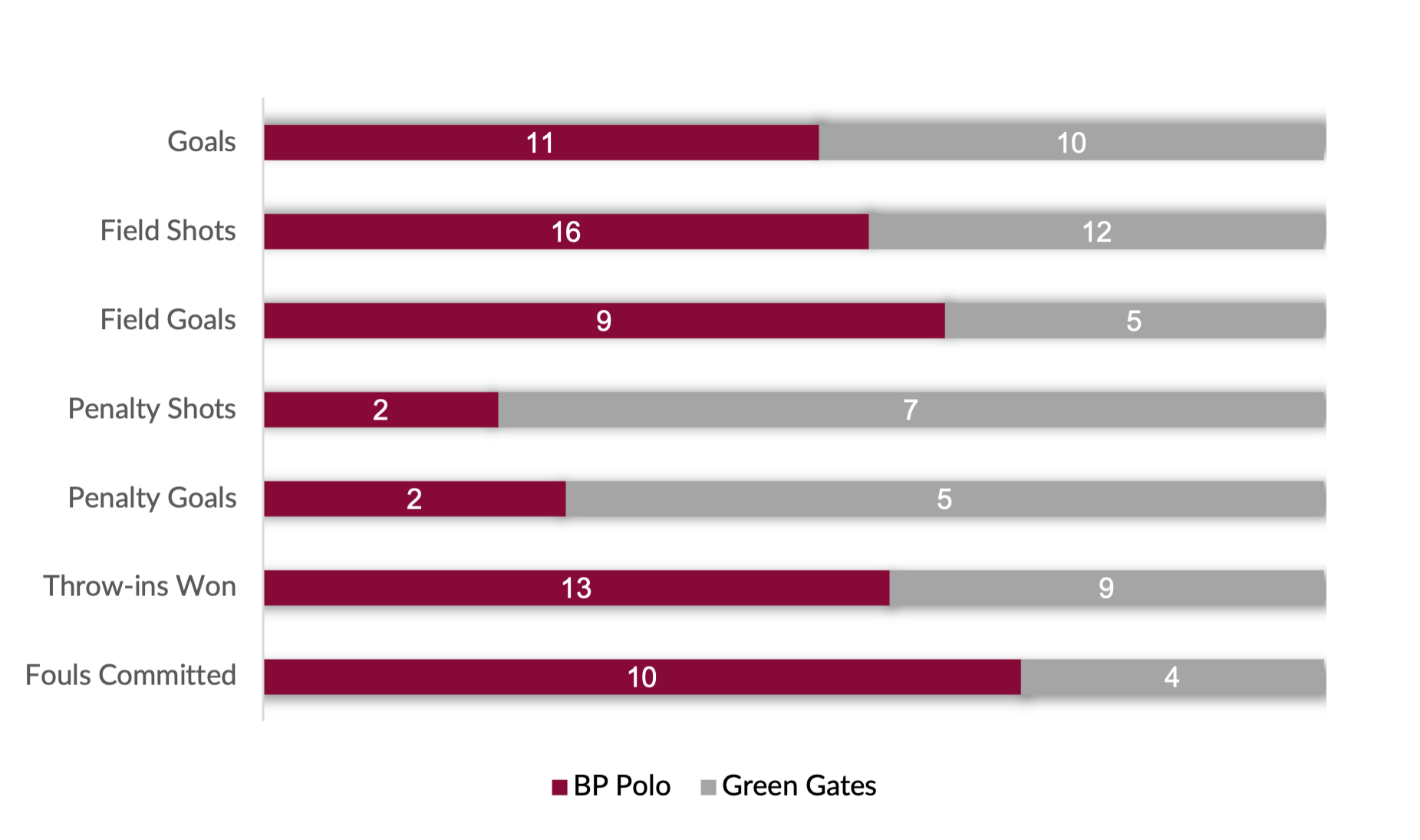 Leading BP Polo with four goals in the first half, Ringa was back in action to start the fourth on a field goal, as a struggling Green Gates attack relied on Elizalde to kick-start their comeback with back-to-back goals to bring their team back within two. Working off the momentum established in the fourth, Fernandez Llorente took control of the fifth chukka by sending three consecutive goals across the line, including one from the 30-yard line, to give Green Gates the lead (8-7) for the first time in this contest. Left off the scoreboard for most of the chukka, a crucial penalty conversion from Ringa tied the match 8-all with just one chukka remaining. Exchanging drives from Green Gates' Elizalde and Llorente at the line and BP Polo's Alfredo Bigatti, playing in place of Rufino Bensadon, and Beh from the field, the back-and-forth sixth chukka left the teams deadlocked at 10-10 as the horn sounded to end the chukka and force this match into extra time. Contributing seven goals for BP Polo entering this extra chukka, all Ringa needed was one final shot to send the ball through the posts to claim the golden goal, an 11-10 victory and BP's ticket to Wednesday's semi-finals.
Next fixtures: Talacrest Prince of Wales's Championship Cup Semi-Finals Wednesday 10 August
12pm: Monterosso vs BP Polo
3pm: Park Place vs Vikings
All games are being livestreamed by Guards TV in association with Polocam TV. Go to https://guards.polocam.tv/package
Photos by IMAGES OF POLO
[ngg src="galleries" ids="1276″ display="basic_thumbnail" thumbnail_crop="0″]