December 6, 2020 – La Ensenada claimed the opening win of the XVII Copa Julio Novillo Astrada, that's currently taking place at La Aguada Polo Club, featuring four teams up to 22 goals.
With Matías Torres Zavaleta filling in for Jerónimo del Carril, La Ensenada took a narrow 8-7 victory over Santa Clara.
The competition will resume on Monday, December 7 with a single game, El Caburé vs. Santa Clara, at 10am.
The finals of the XVII Julio Novillo Astrada Cup will be played on Monday December 14, 2020.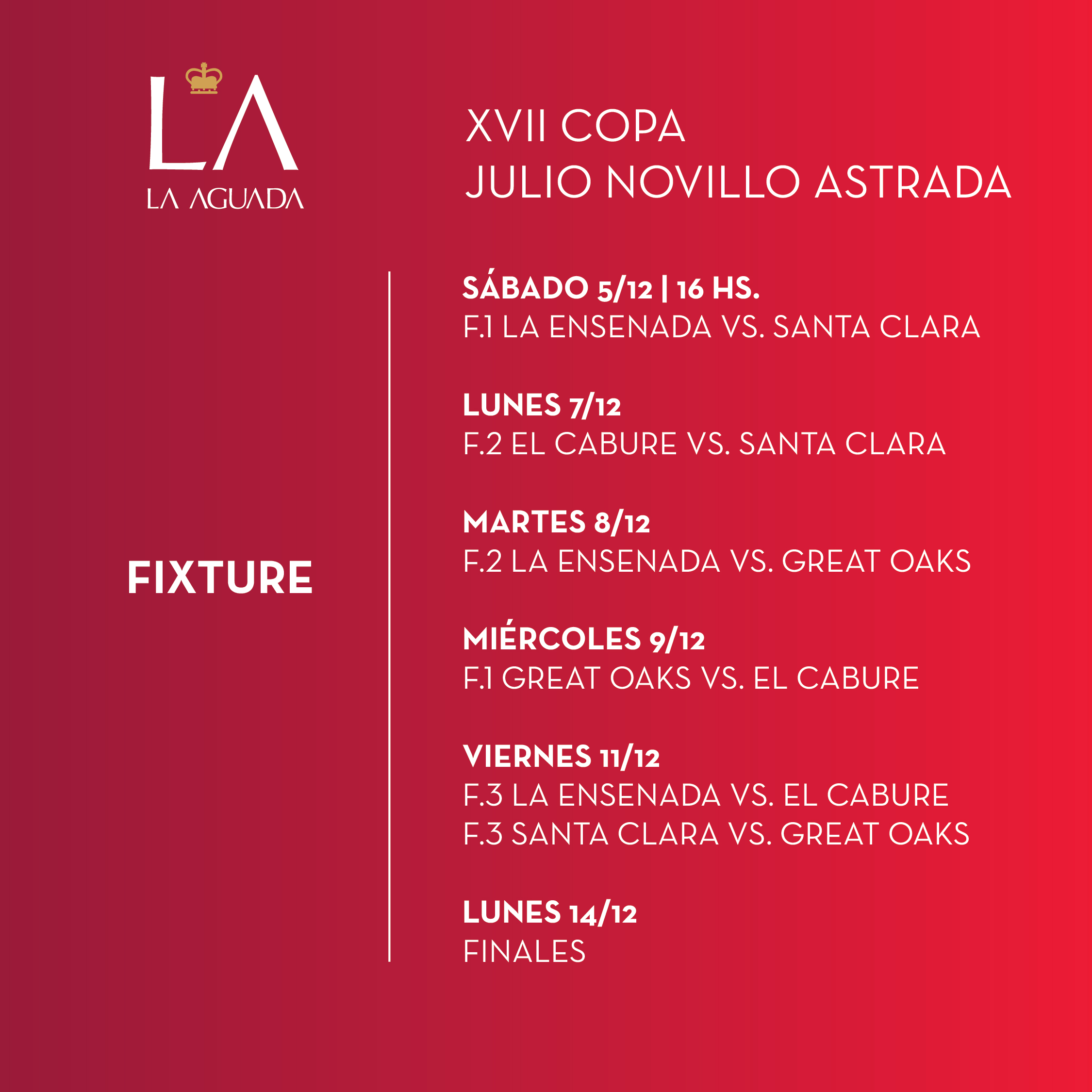 ABOUT THE JULIO NOVILLO ASTRADA CUP
The tournament has been established in 2004, as a tribute from the Novillo Astrada family to the founder of La Aguada and the family polo dynasty, Don Julio Novillo Astrada, the beloved and unforgettable Iaio, who set the club in Open Door, Argentina, in the early 70s. His children and grandchildren have honored his legacy by making La Aguada one of the most important and impressive polo clubs worldwide, as well as an ideal countryside destination, close to the city of Buenos Aires.
Pictures by ADRIÁN MELO
[ngg src="galleries" ids="1108″ display="basic_thumbnail" thumbnail_crop="0″]