Allude x Nymphenburg – Friends in craftmanship and sustainability
Allude and Nymphenburg present "Freya", the cashmere comb made of the finest Nymphenburg porcelain.
Cashmere that's second to none. Soft and woolly passion by Allude, designed in Munich, natural and sustainable. Combined with the finest porcelain in the world. Nymphenburg porcelain, handmade in the master workshops at the Northern Schlossrondell in Munich.
The two have now joined forces and entered into a friendship collaboration.
Exclusively for the Munich-based cashmere label, the artisans at Nymphenburg have created "Freya", an elegantly shaped cashmere comb made of a matte white bisque porcelain. The smart hand palm stone has a chameleon-shaped design, and it is modern and pure, just like the cashmere pieces designed by Andrea Karg. The pure white piece with its two deep-black company logos – the Bavarian diamond-patterned coat of arms by Nymphenburg and Allude's large cut A lend an exciting contrast.
Passion. Expertise. Sustainability. This collaboration brings to the fore the pinnacle of craftsmanship and the highest quality standards of two successful companies, each reflecting the international state-of-the-art in their fields. Here, humans, cashmere and porcelain form a bond. "Freya" becomes a precious friend that takes care of the most precious thing.
"Freya" is the prelude to an entire Friendship series by Allude and Nymphenburg. And each year another exciting personality joins this circle of friends. After all, it's your good friends who share your fundamental values. At Allude and Nymphenburg, these values are palpable. A love for the material, for the craft, and for beauty. That is sensuality at its most exquisite.
"Freya" will be available from 1 December 2020 for a retail price of €159 in the brick-and-mortar and online shops of Allude and Nymphenburg.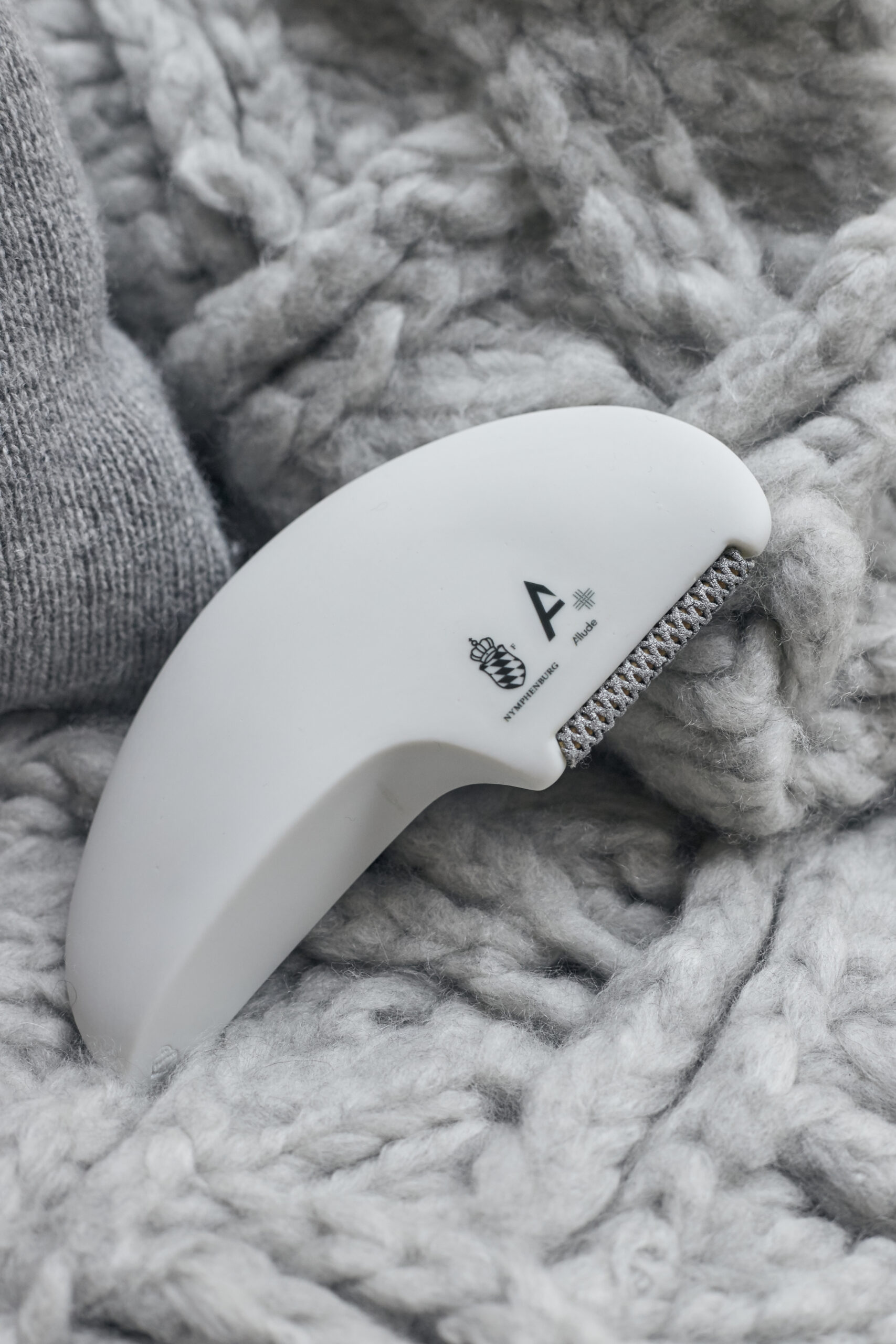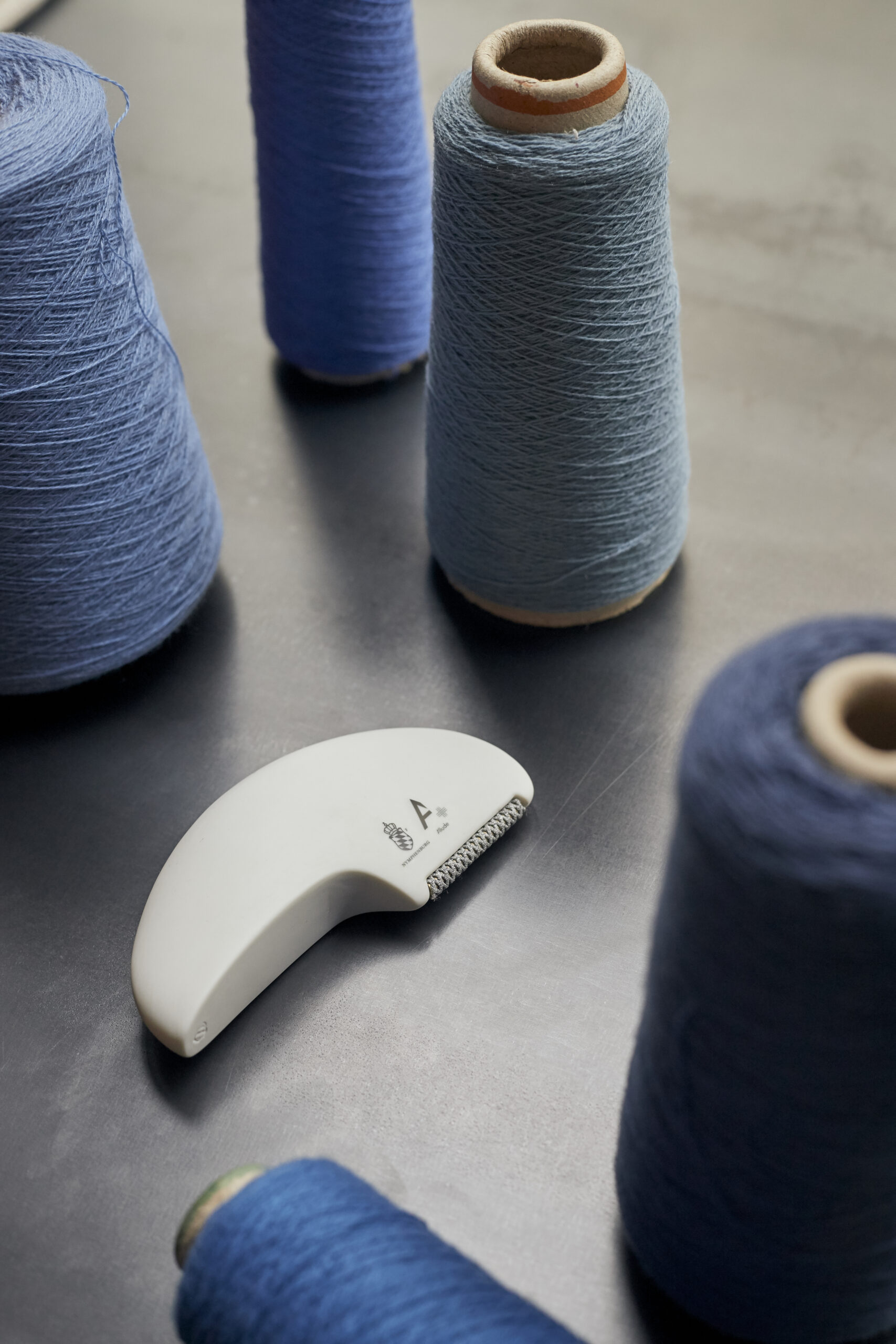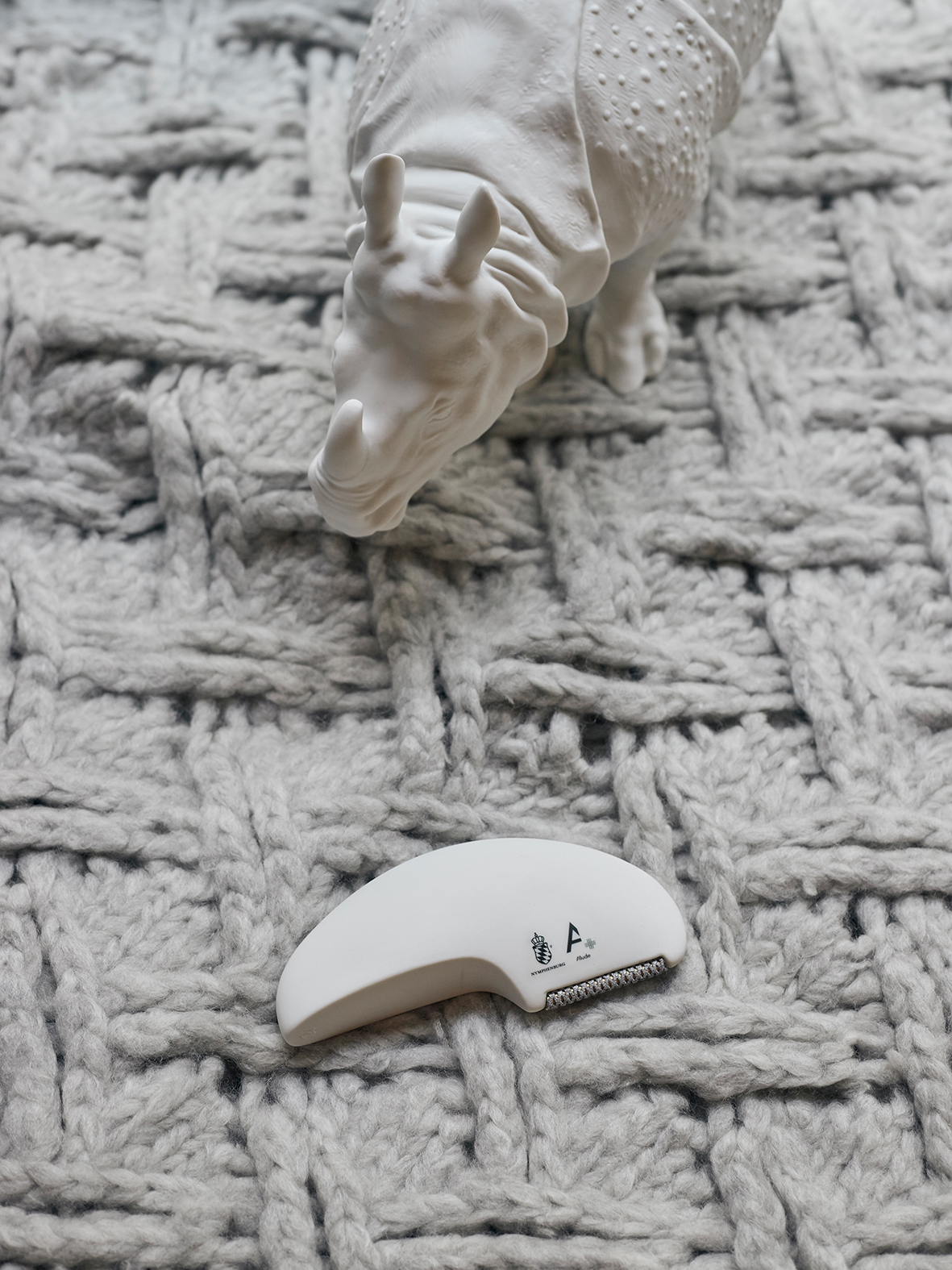 © Quirin Siegert / Allude