02 April 2021, Dubai, UAE: The polo action continues through the last few weeks of Al Habtoor Polo Resort and Club's polo season as the AHPRC League 2021 has declared a new champion this March.
Ed Banner Eve opened the afternoon with a goal at the Subsidiary Final match between Baylandi Polo and IFZA-Mahra Polo. Baylandi Polo dominated the first chukker and closed it with 3 goal advantage. The team kept their lead all the way through the fifth chukker and ended the game at 5 goals to 2.
El Basha Polo faced Tratok-Hesketh at the tournament final and both teams were goal shy until Justo Cuitino scored the first goal for El Basha. It was a slow second chukker with both teams delivering a goal each by half time. The penultimate chukker had seen El Basha Polo took off with consecutive goals and closed the chukker with a 3 goal advantage. Tratok-Hesketh Polo team raced to close in on its opponent in the last minutes of the game with back-to-back goals from Raja Abuljebain and Tomy Iriarte. The intial lead by El Basha was enough to secure the win at 7 goals to 5.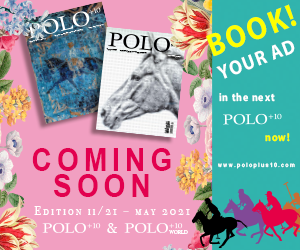 Alefiya Shabir, Business Development and Techinical Manager of GIBCA Furniture Industry awarded the teams at the Subsidiary Final and Juanji Diaz Alberdi as the Most Valuable Player.
Martin G. Pedersen, Chairman of International Freezone Authority, awarded the teams at the AHPRC League 2021 Final.
Gibca Furniture Industry Co. LTD. (LLC), part of Gibca Group, is a premier manufacturer of contract location furniture. Since its establishment in the 1990s, the company has provided innovative and quality workspace solutions for over 75,000 installations throughout the Middle East, Central Asia, and Africa. By fostering the culture of innovation and creativity, the company created a remarkable name, brand, and established itself as the region's leading space management solution providers in the interior fit-out industry.
Images: ©Al Habtoor Polo Resort and Club
[ngg src="galleries" ids="1139″ display="basic_thumbnail" thumbnail_crop="0″]