The Hamburger Polo Club (GER) will play the 2021 POLO Rider Cup, which will be held from 10 to 20 June 2021 at the Polo Club of Chantilly, north of Paris.
This is the first polo club to have confirmed its participation in this first edition.
The Hamburger Polo Club will comprise the following players: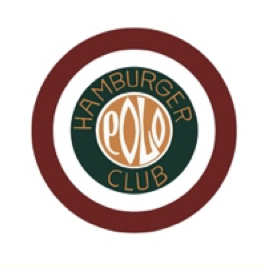 1. Caesar Crasemann, hdc 4
2. Caspar Crasemann, hdc 4
3. Heinrich Dumrath, hdc 4
4. Daniel Crasemann, hdc 0
Caspar Crasemann, the Captain of the Hamburger Polo Club, comments: "We are very honored to have been invited to participate in this high class, pan-European tournament to represent Hamburg, the most active polo city in Germany with its "Hamburger Polo Club", the oldest Polo Club in continental Europe. The Club has been hosting countless events and international teams for over 100 years.
Our founders would certainly be very proud to see our team, four genuine 'Hamburger Jungs', competing in a 12 goal Tournament: the POLO Rider Cup in Chantilly!"
Benoît Perrier, CEO & Co-Founder of GAME Polo, comments: "It's a great pleasure to have the confirmation of the Hamburger Polo Club, which from day one was the first to want to compete in the POLO Rider Cup."