Going up against the only undefeated team in the tournament captained by the formidable Adolfo Cambiaso, Park Place (Matt Coppola*, Hilario Ulloa, Juan Britos, Jack Whitman*) knew there could be no margin for error in the C.V. Whitney Cup® Final against Scone (David Paradice, Adolfo Cambiaso, Poroto Cambiaso, Peke Gonzalez*). Meeting on Sunday, March 7, on the U.S. Polo Assn. Field 1, the two teams found themselves locked in a tight and passionate game from start to finish, never separated by more than a goal each chukker. Forcing the game into overtime with under a minute remaining, Park Place relentlessly fought to score the golden goal, claiming not only the title 11-10 and $100,000, but their place as the only 2021 GAUNTLET OF POLO® contenders.
"This win means the world to us, it's literally a dream come true. I wish Andrey [Borodin] could have been here today. He'd be so proud of his team." – Ashley Price, Park Place Team Manager
Firing at Park Place's goal within the first couple minutes, Scone looked to establish a lead early on, igniting a defensive battle throughout the first half. Receiving a nearside neckshot pass from Adolfo Cambiaso, Gonzalez made a breakaway to score the first field goal of the day. Winning the next throw-in and answering back with an immediate goal, Whitman's quick response proved to be a precursor of the back-and-forth action to come.
Playing halfway through the second without a goal from either side, Scone added one to the tally to break the tie for the first time 3-2. Exercising precision from the Penalty 4 line, Adolfo Cambiaso's third chukker goal was met by a strong offensive force led by Ulloa. "We tried to keep possession of the ball and keep it away from Cambiaso, but I think we were playing a bit slowly at the beginning," Ulloa commented. "Chukker by chukker we found a way to open up the game, hit long shots and run a bit more." Relying on his young teammates who took out the defenders, Ulloa claimed two impressive goals to once again level the playing field 4-all in the final minute before halftime.
As the intensity of the game increased with each successive chukker, both sides continued to trade goals but were unsuccessful in creating much of a lead in the second half. Sticking to his man, Whitman held off Scone long enough for Ulloa to take the ball around the pack and score in the fourth. Positioned to make the assist, Adolfo Cambiaso hit the ball up to his son who made a strong cutshot to regain the advantage.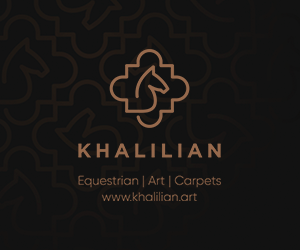 Claiming three consecutive goals in the fifth, Park Place played with offensive prowess, Britos stealing possession from Poroto Cambiaso to pick up his first goal of the game. Entering the sixth 8-7, Park Place's lead quickly evaporated by an opening goal from Adolfo Cambiaso. Closing in on the final two minutes of regulation time, Gonzalez made a run to goal which put the pressure on Park Place to act fast. Supreme under pressure, Ulloa hit the ball through traffic to tie the game up 10-all with 10 seconds to spare.
The electrifying overtime chukker proved to be just as heated as regulation, both sides coming close to their mark. Nearing the end of the seventh, Park Place's Ulloa hit a deep neckshot out of the pack to Whitman who ran the golden goal between the posts with 2:40 on the clock. "To be honest, I wasn't thinking at all!" Whitman shared. "Hilario [Ulloa] hit the pass down the boards and I just went for it!"
"Goal of a lifetime, game of a lifetime, opportunity of a lifetime!" – Jack Whitman
In addition to the title, Park Place received $100,000 in prize money while Scone was awarded $25,000 as the runners-up. This year's GAUNTLET OF POLO® in partnership with USPA Global Licensing embraced the spirit of giving with non-profit charities chosen by the finalists also receiving a donation. Park Place chose to divide the $5,000 between Polo Players Support Group (PPSG) and Relay Polo while Scone contributed their total $5,000 to PPSG.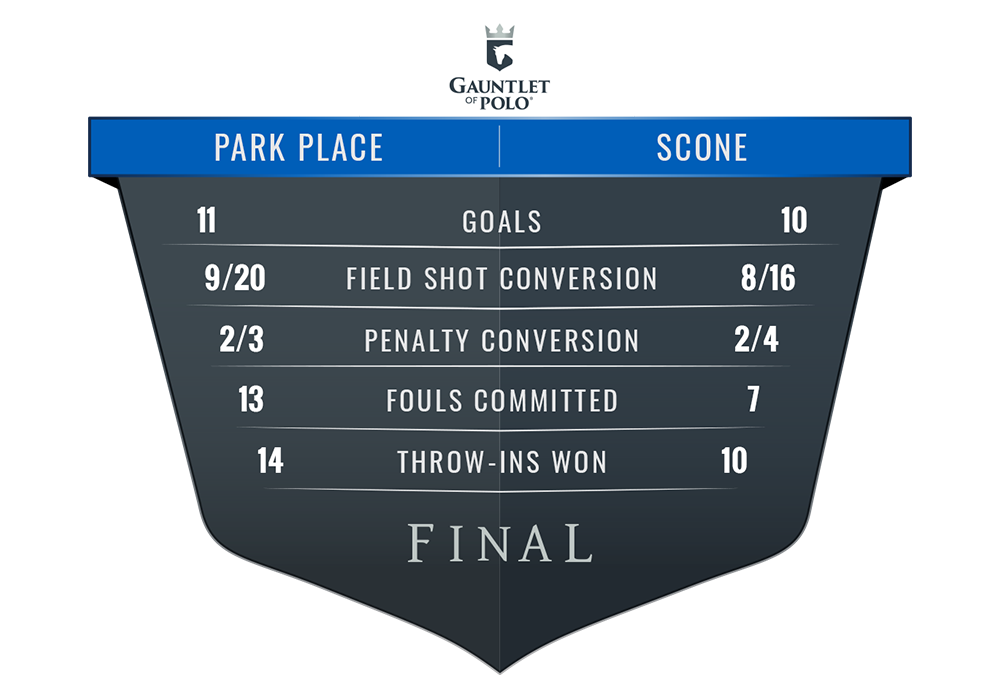 Competing for Park Place in the English season, Ulloa has wanted this win for several years. "I've been working with Park Place for four years," Ulloa said. "We lost two finals of the Cartier Queen's Cup and it was tough for me. I wanted to win a tournament with Park Place and luckily after putting in the hard work the results came. I want to thank Andrey [Borodin] for trusting me, he has been a big support in my career." "This is our third season in the United States," Price said. "Year one every single horse was playing their first season, then year two everything was canceled due to COVID-19 and we unfortunately had a few injuries. Now we're in year three and off to a fantastic start."
An impressive team effort, Park Place's win was made possible in large part to their strong team chemistry. "We believed in our organization, teammates and the system we wanted to play and today it paid off for us," Britos said. "It was a very physical final and Scone did a great job, so I think it was one of the best games of the entire tournament, no doubt. It was anyone's game, but we got a bit luckier at the end."
Substituting for team owner Andrey Borodin, 16-year-old Whitman received the opportunity of a lifetime when Ulloa invited him to play for Park Place. "I was a little nervous! Just to play in the C.V. Whitney Cup® is an amazing opportunity, but to make it to the final is incredible!" Whitman said. "The organization, our coach Julio Arellano and everyone from Park Place has been so supportive. Andrey [Borodin] has also been amazing helping me with everything and I want to thank him for giving me this unbelievable opportunity."
Responsible for the game-winning goal, Jack Whitman was named Most Valuable player. "Goal of a lifetime, game of a lifetime, opportunity of a lifetime!" Whitman exclaimed. "He played amazing the whole tournament, not just in the final, and he was very grateful for the opportunity," Britos added about Whitman. "He's a great kid all around, he rides well, plays well—he's the whole package. Today he scored a goal which I'm sure he'll never forget for the rest of his life."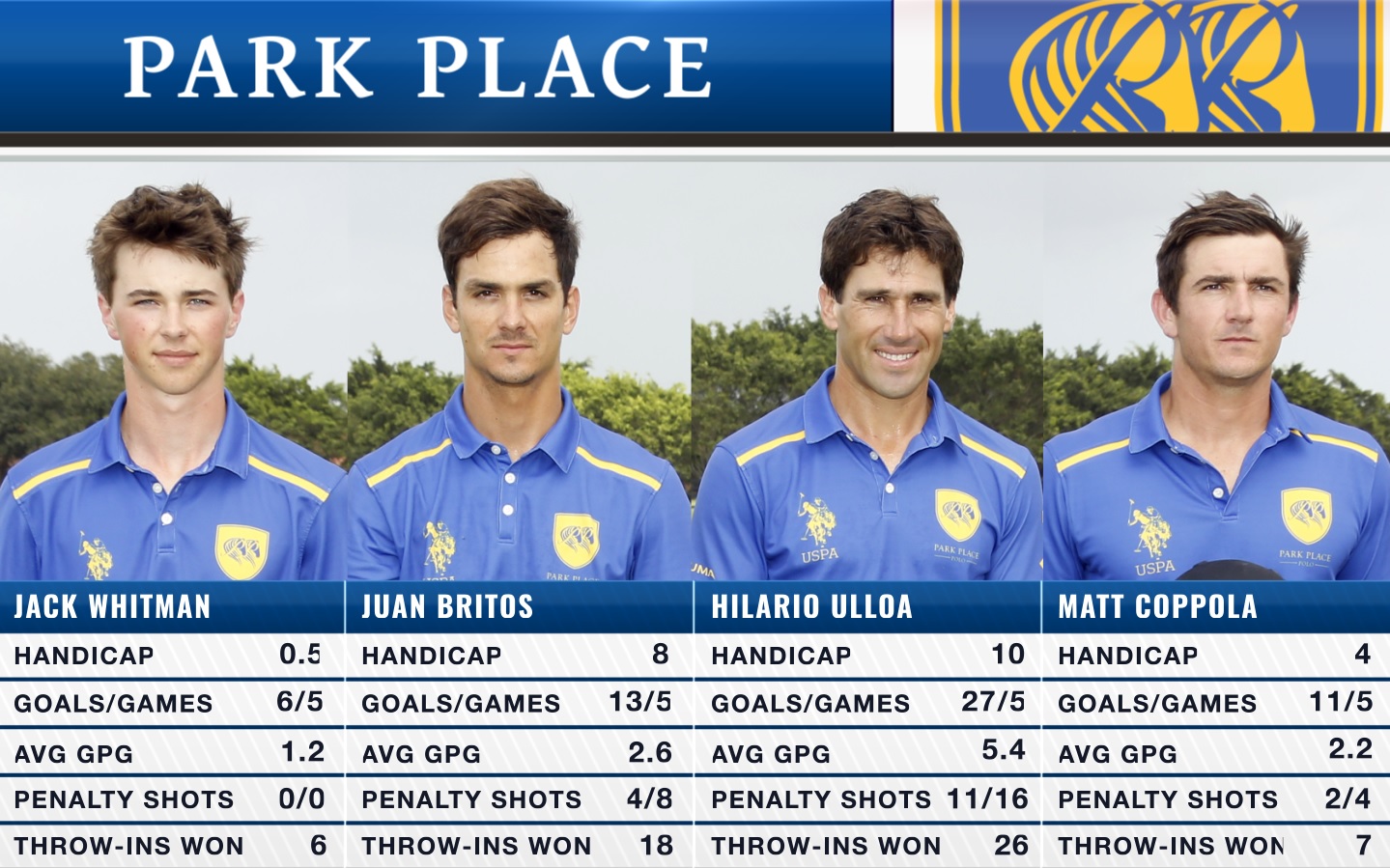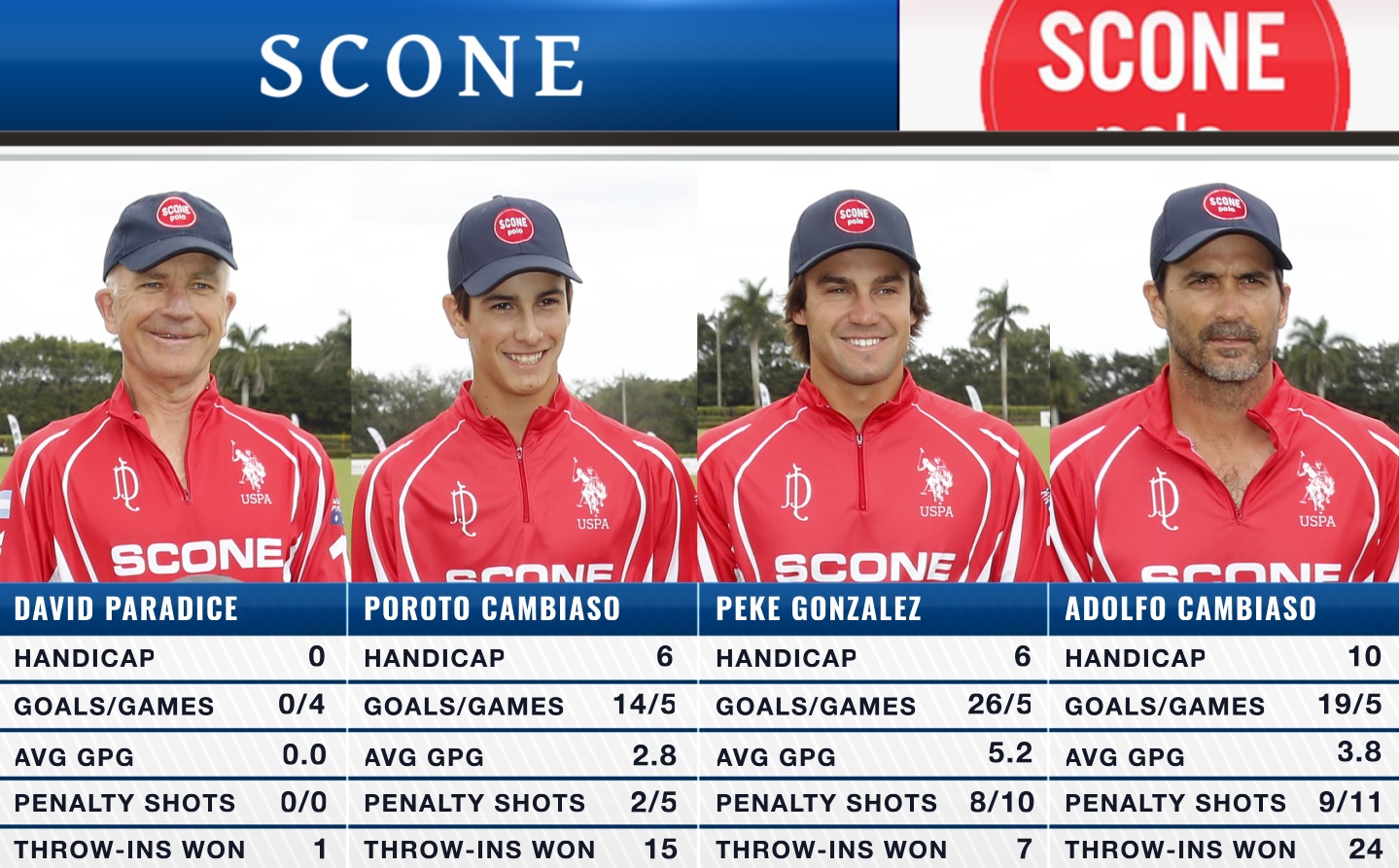 Best Playing Pony honors were presented to eight-year-old Lavinia Heroica (Lavinia Naipe x Lavinia Heroina), an Argentine homebred chestnut mare owned and played by Hilario Ulloa in the fourth and seventh chukkers. "I played her [Lavinia Heroica's] grandmother when I was 1 goal until I was 9 goals," Ulloa said. "I played her for nine consecutive years in the Open and then I played her daughter for four or five years in the Argentine Open. This is the third generation I'm able to play so my family and I are really happy. Lavinia Heroica made her 22-goal debut this season and she has continued to improve game after game."
Having close to one hundred horses in work, Park Place has continued to build and refine their strings to be competitive as an organization. "It's literally a dream to win this tournament and to beat a team like Scone," Price said. "It's an unbelievable team and they're really well mounted! We've been working every year to improve our horsepower."
Whitman will begin the USPA Gold Cup® with Park Place until Borodin arrives in the coming weeks, but he has already learned so much. "It's incredible how fast these top players think and the speed at which they play," Whitman shared. "I'm playing two of my horses and honestly it's amazing to know that they are able to play a game like this and are able to keep up!"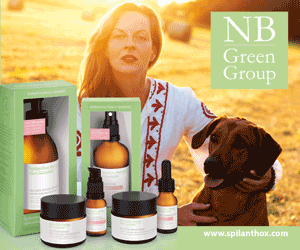 Moving forward with the ultimate goal of being named GAUNTLET champions, Park Place is focusing on the long game. "This is just the beginning," Ulloa said. The teams will come back stronger in the USPA Gold Cup® including many good teams that didn't have the chance because of the shootout. We know it's still a long road ahead and we have to focus game after game, but we're definitely headed in the right direction."
The GAUNTLET OF POLO® continues with the USPA Gold Cup® beginning Monday, March 8, with Coca-Cola taking on Santa Clara at 3:00pm ET. All games will be livestreamed on Global Polo TV.
*Peke Gonzalez and Jack Whitman are Active Team USPA Members. Matt Coppola is a Graduating Team USPA Member. Team USPA is a USPA program designed to enhance and grow the sport of polo in the United States by identifying young, talented American players and providing mentored training and playing opportunities leading to a pool of higher rated amateur and pro players and the resultant giveback to the sport of polo.
[ngg src="galleries" ids="1132″ display="basic_thumbnail" thumbnail_crop="0″]