by Stefanie Stüting
Top real estates, the most beautiful premises, the most luxurious properties and most interesting investment objectives worldwide – POLO+10 knows the property market and is your specialist for polo properties worldwide. You are searching for a buyer of your estate? Or you would like to profit from the worldwide POLO+10 community as a real estate agent? Send us your properties and POLO+10 Real Estate will support you in selling them.
We watch with great interest what currently is happening in Portugal: The sunny country in the very west of Europe is right now evolving into the new polo hot spot in Europe. POLO+10 gives an overview of the fascinating developments and the most beautiful properties.
Portugal/Comporta – a new polo community arises
Searching for the perfect polo estate in Comporta?
Portugal is probably the most diverse and beautiful country in Europe and also one of the oldest countries in Europe. POLO+10 knows Portugal and especially the Comporta region inside out and offers you the best estates.
About an hour ́s drive due south from colourful, vibrant Lisbon, a region that so far has escaped the hectic crowds of sun-thirsty beach goers and loud party people is just waking up. Comporta is more commonly associated with "Herdade da Comporta", the 43-kilometer-long strip of land on the Alentejo coast with its seemingly endless sandy beaches languishing under an azure blue sky and traditional white-washed cottages dotted around the unspoilt countryside. With around 3,000 hours of sunshine per year, Comporta has retained its vast, quiet, untouched beauty, unlike the inter- national jet set destinations on the Côte d ́Azur, Costa del Sol and Ibiza.
The potential of this Atlantic west coast region was first discovered by José Manuel Espírito Santo, descendant of a wealthy Portuguese dynasty, who first laid eyes on it from his yacht. He went ashore and shortly afterwards acquired more land in the region. When the Banco Espírito Santo, one of Portugal ́s largest banks, including its owner José Manuel, went bankrupt a few years ago some of the land was acquired by the state. Since then the region together with the seven villages of Pego, Carvalhal, Brejos, Torre, Possanco, Carrasqueira and Comporta has been gently introduced to the type of premium tourism that favours nature conservation, exclusive hotels and holiday homes. The Comporta region is a place of longing as in "saudade" from the Portuguese which implies the longing for a reunion. Endless beaches, sweeping horizons and the sea. Quietly secluded. This place of socalled longing – the new Hamptons of Portugal – has already attracted a number of prominent millionaires who are fascinated by this unique and still almost "secret" beauty spot.
In this touching and incomparable nature, both wide, flat ground as well as the perfect ground conditions offer 100% best conditions for a unique polo destination. Only a stone's throw from the extensive beaches of Comporta, a paradise for polo enthusiasts will be created, who will find a sunny polo home and the best conditions for their sport here all year round.
Advertisement: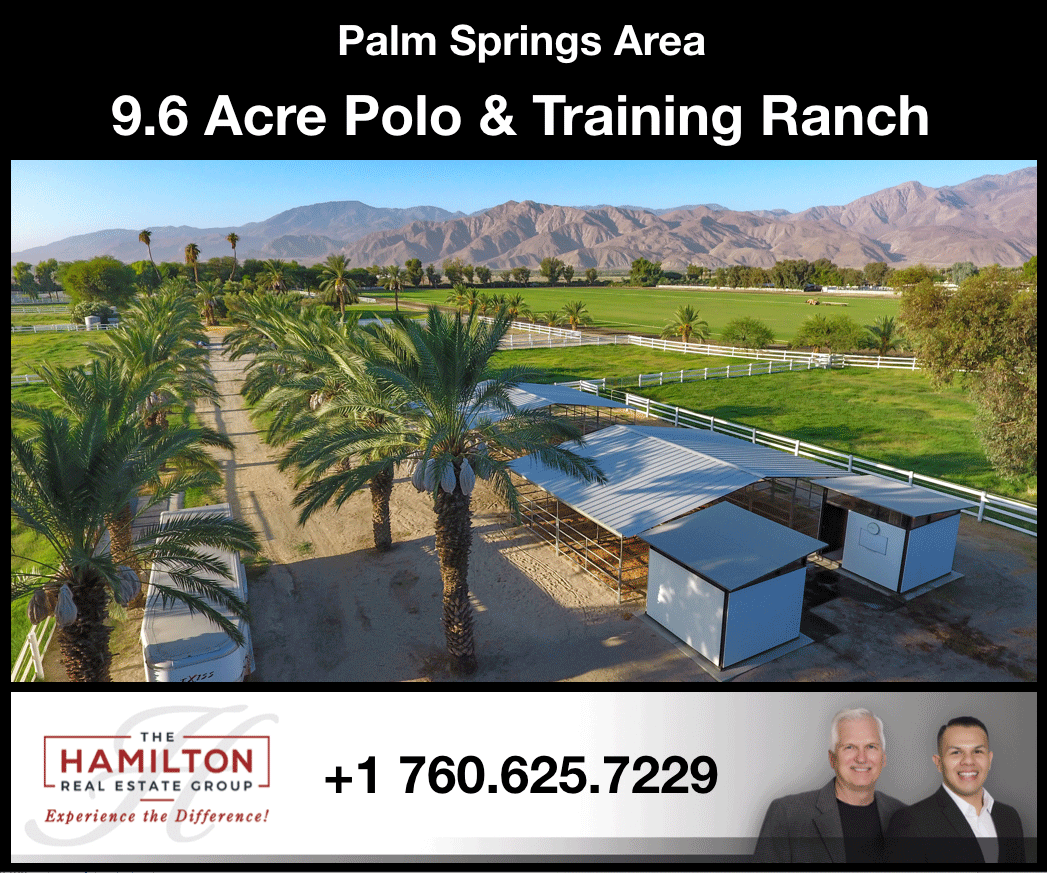 This year a new polo destination is being created in Comporta, which will be relevant as a centre for the international sport of polo throughout Europe, if not the whole world. In addition to the new Polo Club, the location and landscape, geographical features and climate are perfect for the establishment of further private polo estancias, polo fields and stables. The polo horses spend the winter here perfectly and it is possible to play all year round.
Polo facts Portugal/Comporta
• Portugal is the most hospitable country in the world
• The Polo Club is located in the Comporta region, one of the most beautiful regions of Portugal
• Portugal has a long and experienced horse tradition
• The new "Hamptons" of Europe
• Best climate for man and horse all year round
• Short distance to international transport lines
• Perfect infrastructure
• Portugal is the third most peaceful country in the world
• Portugal has the most stable government in the world
• Portugal has the lowest inflation rate 2019 in Europe
• Portugal is on the radar of investors from all over the world • Tax advantages for investors and new residents
• Forbes: Alentejo is one of the most diversified and Portugal's most irresistible landscapes
• 15 titles won at the World Tourism Award 2019
• Forbes calls Portugal "the best European country to live in"
For more information about polo in Comporta, please click here:
www.poloplus10.com/the-new-polo-mecca-in-portugal-78424/

www.poloplus10.com/portugal-calling-78016/
Are you interested in finding a polo finca in Portugal/Comporta? POLO+10 will assist you.
thomas@poloplus10.com
Location Comporta: Flight time map

POLO+10 Real Estate: A new home for our global polo family
POLO+10 Real Estate has properties all over the world in its portfolio.
→ All offers by POLO+10 Real Estate at a glance


© Thomas Wirth