This year, the Grünau lido will once again be the venue for the Beach Polo Masters.
The Grünau lido has once again been transformed into the venue for the Beach Polo Masters, following on from last year's successful premiere. Despite the current crisis, the event was held with enthusiasm and optimism, although it was an enormous challenge due to the circumstances. 
Many companies acted cautiously and were unable to fulfill their commitments, making the support of long-standing partners and sponsors crucial for the success of the tournament. Special thanks were given to the Grünau Lido, the Hennigsen horticultural company, and the roofing company Rostock, as well as to the polo players, some of whom traveled long distances to attend. 
They were wished much success in the team games. The fascinating sporting event thrilled everyone involved and showed great potential for future growth.
The BERFORMANCE Beach Polo World Masters Berlin 2023 were hosted by Victoria Herrmann, one of the most likeable and influential personalities of MDR/RBB television, and Alexander Schwarz, a 22-time German champion, European vice-champion, World Cup participant, former German national player, and professional polo player. Referee Octavia Campbell-Davys, who began her polo career in New Zealand in 2003 and has since officiated at numerous tournaments in various countries, ensured that the rules of the game were observed on the polo field.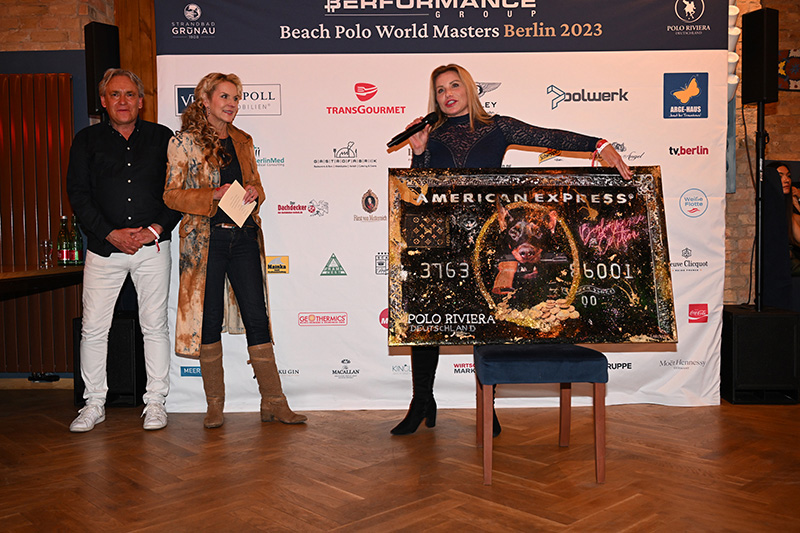 The pop art painting created by polo player and painter Sarah Schretzmair was auctioned off for €2,600 to the Berformance Group for a charitable cause. Sandy Katzer, a founding member and sponsoring partner from BerlinMed, came up with the idea.
The proceeds will benefit the Eichhof Akademie e.V. equestrian sports association, which was established in April 2023 to promote equestrian sports, animal welfare, nature conservation, and youth welfare. The association is located at the Eichhof Academy near Potsdam and Berlin, where riders and horses are trained and supported based on the classical principles of horsemanship, in addition to species-appropriate husbandry.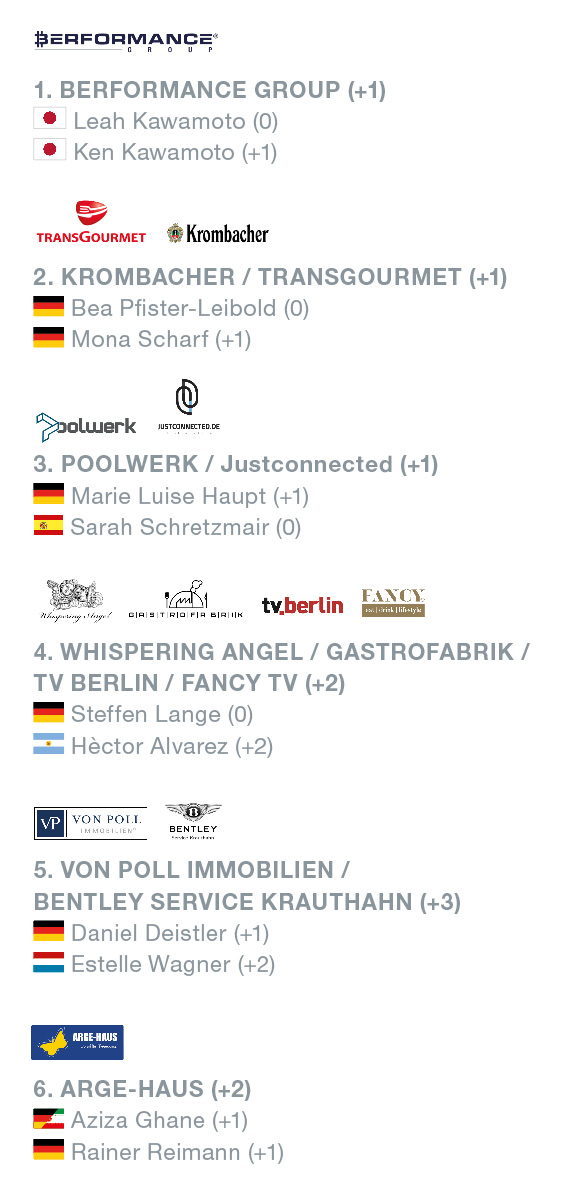 Text: POLO+10
Photos: Frank Altmann / United Images, Kai Küken, Polo Riviera Deutschland