2020 SPRING SUNDAY SCHEDULE
3/29 at 5PM
VAN CONOVER CUP
presented by ANDRÉ CLOUET
Spring Season Kickoff. See these 4 teams battle it out for the final 2 positions in this World class tournament!
4/5 at 5PM
VAN CONOVER CUP FINAL
Don't miss this DOUBLE HEADER FINAL! May the best ponies and players WIN! BEST DRESSED COUPLE contest
4/12 at 5PM
BLUEBONNET CUP (EASTER SUNDAY)
THIS DOUBLE HEADER IS A MUST SEE! Halftime CANDY TOSS FOR KIDS! So kids bring a bag or basket for your goodies!
4/19 at 5PM
ST. REGIS CLASSIC
FEEL THE THUNDERING hooves of the thoroughbreds as they compete for the ball. GENTLEMAN'S BEST HAT CONTEST.
4/26 at 5PM
COWBOY CUP
presented by LAND ROVER HOUSTON NORTH
Experience the latest 2020 Range Rovers on the field at halftime. Special trophy presentation by Land Rover North Houston.
5/3 at 5PM
FIESTA CUP
THESE PLAYERS ARE IN IT TO WIN IT! 2 matches, 4 teams!
5/10 at 5PM
PONIES AND PETALS CUP
presented by BAYLOR MEDICINE STRATOS INTEGRATED HEALTH (MOTHER'S DAY)
Special Mother's Day match! Ladies BEST HAT CONTEST, door prizes By Baylor Medicine Stratos Integrated Health.
5/17 at 5PM
CELEBRITY CRUISES CLASSIC
ANOTHER DOUBLE HEADER! Watch these four teams battle for the win. May the BEST PONIES AND PLAYERS WIN!
5/24 at 5PM
USPA OFFICER'S CUP
TWO TEAMS BATTLE IT OUT IN THIS HEART POUNDING USPA FINAL!
5/31 at 5PM
VAQUEROS CLASSIC
presented by ENGEL&VÖLKERS
THIS IS AS GOOD AS IT GETS!! 8 Chukkers of thrilling polo, two matches, two teams.
6/7 at 6PM
USPA NYTS TOURNAMENT FINAL
presented by BILL FICK FORD
Watch these four final teams battle for control of the ball and FOR THE WIN. Extra special trophy presentation by Bill Fick Ford.
Purchase Individual Tickets or Box Seats for 2 to 20 Guests
Red Oak Lawn Tickets*
Enjoy covered seating, great parade views, champagne and divot stomp, delicious menu options from onsite concession Ruth's Chris and gorgeous up close view of the largest cherry red oak in Harris County!
*Food and drinks not included
Grandstand Box Seats*
Reserve a box by the day which includes seating for 2-20 guests, perfect for inviting that special someone or hosting a small group of clients or friends, enjoy up close views of the player parade, VIP access to champagne toast and divot stomp, waitstaff service from Ruth's Chris, direct access to trophy presentation and player meet and greet.
*Food and drinks are not included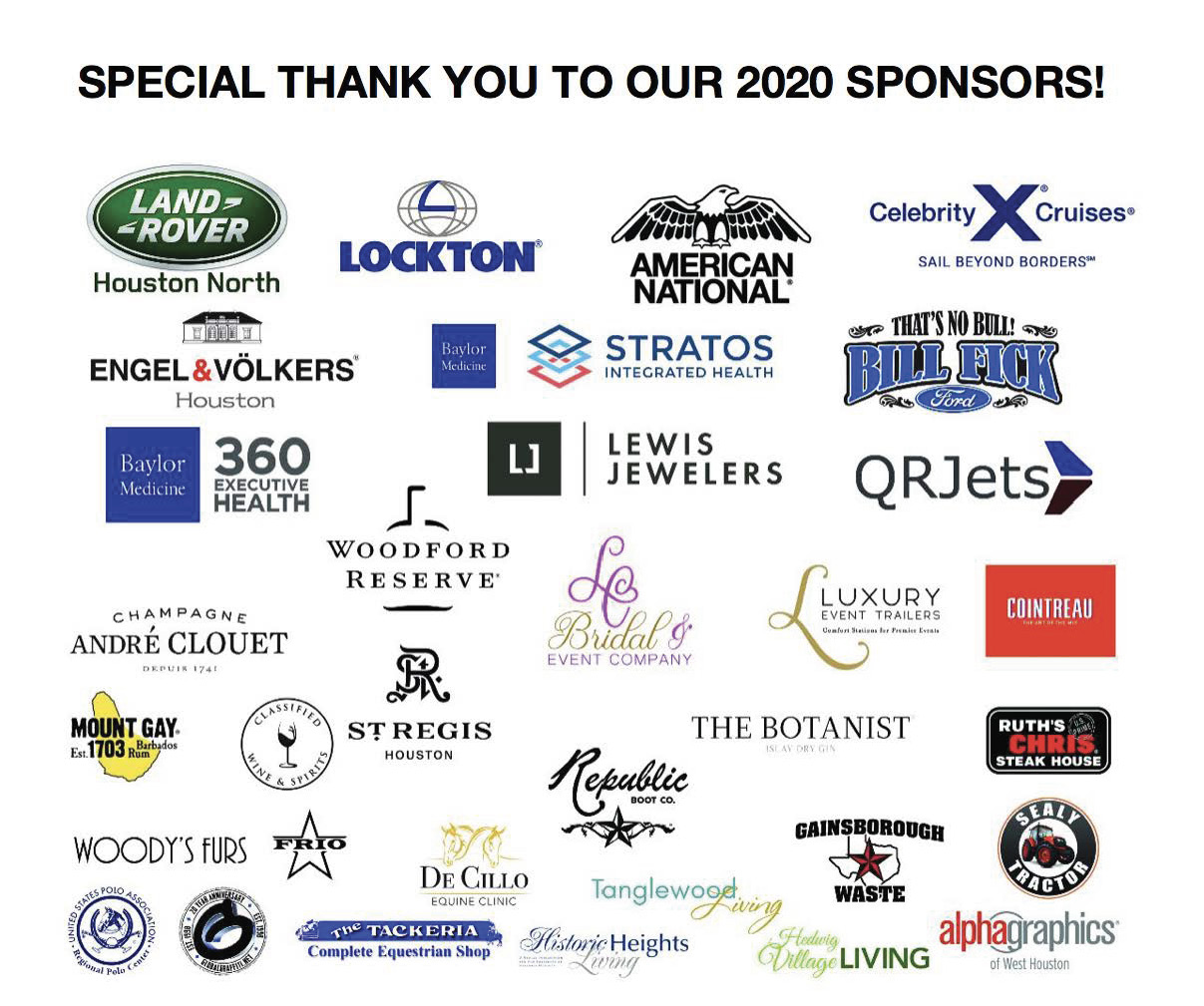 © Thomas Wirth